Robbers Gun Down Gold Buyer at Wassa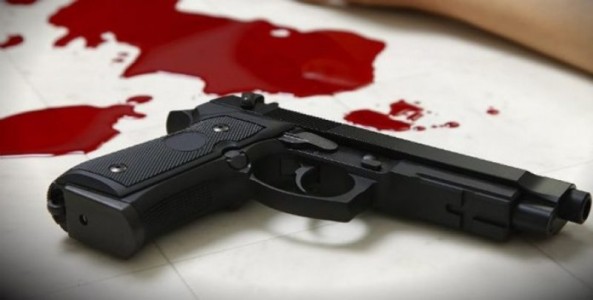 A 52-year-old gold buyer, IssahImoro, has been shot and killed by some unknown gunmen at WassaSaaman, a community near WassaAkropong in the Amenfi East Municipality of the Western Region.
Information indicates that, the deceased was attacked by the gunmen after he had closed from work on Saturday, August 27.
The unfortunate news comes at a time government, through the Precious Minerals Marketing Company (PMMC), is collaborating with the Bank of Ghana (BoG), to initiate move to change the act of which licensed gold-buyers carry huge amounts of money around.
Municipal Chief Executive (MCE) for Amenfi East, Frederick Korankye, who confirmed the incident on Connect FM, indicated that the armed robbers made away with an unspecified amount of money, gold bars together with some mobile phones and fled into a near-by bush.
"Around 10pm, I received a call from the Police Commander that a gold buyer has been killed by armed robbers. He had even gotten home and parked his vehicle. He was there with his child when one of the armed robbers pulled a pump action [gun] and demanded his bag.
After handing over the bag to the armed robber he started shouting after a few minutes for help. Unknowingly, one of the robbers who was hiding in the bush, fired gunshots and killed the gold buyer instantly," the MCE said in an interview.
The deceased left behind two wives and three children.
According to the MCE, the police command has initiated investigations to arrest the armed robbers as soon as possible.
"The police command has started investigations. We have retrieved information about the possible whereabouts of the armed robbers and we are sure the police will soon arrest them. Most of the illegal miners have employed the services of armed macho men protecting their mining sites.
We suspect that these armed macho men are behind these robberies because we are fighting galamsey and they are jobless as we speak. We have retrieved some of the guns from them but most of them still have them," he said.
It would be recalled a security officer was killed a few weeks ago at the Goil filling station at WassaAkropong by a gang of armed robbers.
According to the MCE, one person has been picked and currently assisting the police in investigations.
It is as a result of this incidences that, the Managing Director (MD) Nana Akwasi Awuah said, arrangements are being made with the BoG for a separate cash system solely for gold businesses to end the act of carrying huge amounts of money around. 
He said the move, has become necessary because under the current system, gold dealers who he said move with huge cash, easily become targets for criminals. "It's true you have so many challenges. You people have money, we know and you move with a lot of money and once you move with lot of money, you are easy targets. It can be done by someone close to you that will give the hint or the bank you operate with where someone maybe monitoring you and giving information that you come for huge amounts of cash. So, we have proposed something to government to introduce special bill of exchange for gold dealer so that instead of carrying one million in 200 Cedis notes in large and heavy quantities, they give you that (Special Bill of Exchange) leaflets maybe five", he said. Adding "When you have such, nobody will target you that you have money. If you are transacting business too, it will be accepted because it is recognized. It will be like the 10 Cedis and 20 Cedis currently in circulation.
Source: Anchorghana