Our Police Again for Wrong Reason?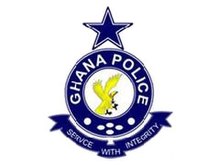 Personnel of the Ghana Police Service (GPS) are not saints. Yes, they are not. But are a group of well-trained individuals of one nation with different socio-cultural backgrounds akin to ethnicity; they are trained or supposedly so, on the global standard couched on best practices of policing as could be found elsewhere, to fit in the shoes of peace officers they are known for. And, they are human and prone to any trace of human errors and social sin, hence the moral training.
It is, however, painful when one continuously hears of members of once proud national police force being alleged to have been using compatriot civilians for game, and as often as it happens, the resultant police internal investigations continue, unending; and become cliffhanger and, sometimes, forgotten.
So, when element of the service personnel in Nkoranza in the Bono East Region once again allegedly threw the noble service into the mud of public scrutiny for a very wrong reason of hauling into unregistered vehicle and later-killing of unarmed member of the general public 'tagged' armed robber, it calls once again for credible investigation by a humanely well-balanced committee or commission than the police investigating itself – in a matter so implicating its personnel.
The youth of Nkoranza have, on Tuesday clashed with the police in the community over the death of an alleged robbery suspect, Albert Donkor, the cold murder residents described, as suspicious.
The rampaging youth gathered as a result of the press statement released by the Ghana Police Service, Tuesday, concerning the death of the suspect, also a 27-year-old businessman; the burnt car tyres on the streets of Nkoransa to register their displeasure, as the police later fired several warning shots to disperse them.
The Anchor believes that, the reaction of the youth might not be the best solution. However, when a society and or a segment of it feels frustrated in the face of attritions continually emerging from what they perceive as institutionalized suppression, they become helpless and hopeless and, react out of emotion the way they did.
As the paper would also plead for the Nkoransapeople's restrain at the face of irreplaceable loss of one of their own, we passionately call on the powers-that-be to quickly intervene in this matter for the appeasement of peace; especially so, when this incident not the first, second or third or even fourth. And it makes the family, friends and sympathisers feel their kin's own will go the way the earlier ones went. This is not the best, and it doesn't speak well of us a people and a nation.
To the distressed family and friends, the Anchor grieves with and calls on you to please, abide a little more, no matter how provocative and painful and; to the police hierarchy and the Chairman of the Police Council, we plead for expedite action to find equilibrium in this instant case.
source:anchorghana