Deputy NLA Boss Attends International Gaming Conference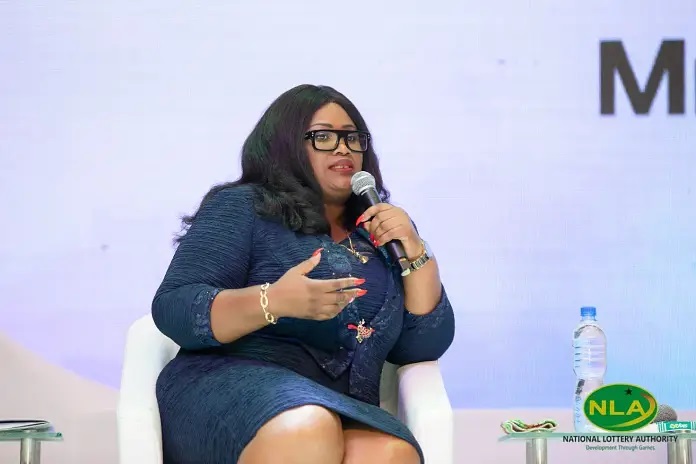 The Deputy Director General of the National Lottery Authority (NLA), Ms. Anna Horma Miezah, has attended the Second International Gaming Conference 2023 in Nigeria.
Ms. Anna Horma Miezah attended the event, on behalf of the Director General of the NLA, Mr. Samuel Awuku, who was attending equally important events in Ghana.
The two-day Conference was hosted by the National Lottery Regulatory Commission(NLRC) at Victoria Island, with assurances by Director General Mr. Lanre Gbajabiamila OON, that the Commission is totally committed to the agenda of maintaining that he would spare no efforts in his avowed determination to make the lottery a major revenue earner for the country.
At the opening of the conference, the DDG, Ms. Anna Horma Miezah, delivered a thought-provoking keynote address on the theme "Innovation and Disruption – Core Strategies for Success."
Citing the role the COVID-19 pandemic played in transforming conservative retail channels into digital channels, the DDG highlighted the importance of the use of technology and strategies to stay competitive in the gaming and lottery industry.
The Deputy Director General also encouraged the NLRC to institute Responsible Gaming and Good Causes in their operations, citing the impact of the NLA's Good Causes Foundation which has touched over 350,000 lives.
Panel discussions, featuring industry experts and leaders, captured insights on experiences and innovative strategies to achieve long term success.
Source: Anchorghana.com