UCC Alumni Honour Prophet Asihene-Arjarquah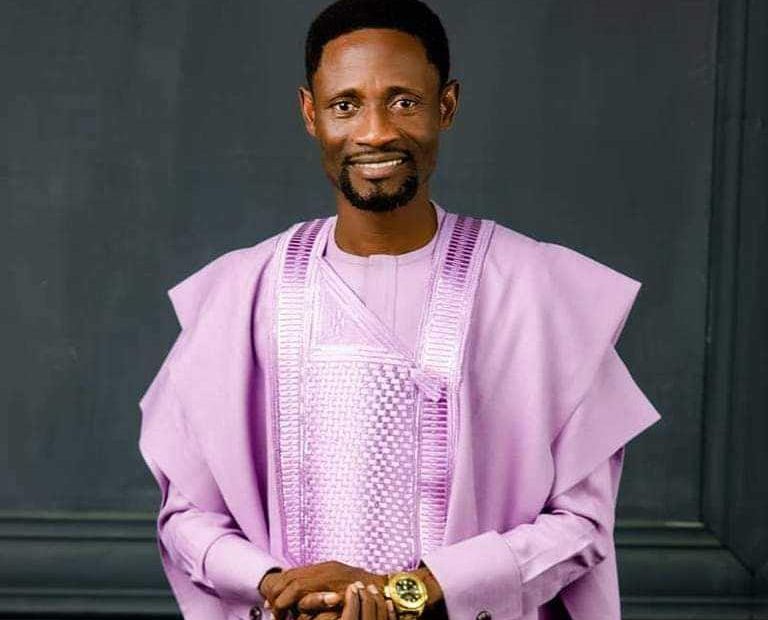 …Adjudge Him 'Religious Personality'
The University of Cape Coast (UCC) Alumni Association has adjudged popular Koforidua-based pastor and founder of the Prophet Albert Asihene-Arjarquah Ministries (PAAAM) as "Religious Personality."
Prophet Asihene-Arjarquah was selected among 60 distinguished alumni of the university, both in Ghana and abroad, who have excelled at their various fields of endeavour and raising the flag of UCC high.
He was awarded together with former Vice Chancellor of UCC, Professor Jane Naana Opoku-Agyemang, who was the 2020 Vice Presidential Candidate of the National Democratic Congress (NDC).
The Man of God's recognition ceremony forms part of the 60th anniversary celebration of the university.
During his days at UCC, Prophet Albert Asihene -Arjarquah studied chemistry and graduated in the year 2005.
He, however, responded to the Divine calling and went into full-time ministry after his university education. Prophet Arjarquah has since been ministering the prophetic messages in Ghana and abroad.
His ministry, the Prophet Albert Asihene-Arjarquah Ministries (PAAAM), continues to push the frontiers of accurate prophecies and redemption, alongside the salvation of Christ.
As Man of God, he also uses the ministry to embark on philanthropic activities with special focus on prison inmates, as well as educational support for brilliant but needy students.
Speaking to the media after the presentation of the award and launching of the Eastern Regional chapter of UCC Alumni Association, the national president of the UCC Alumni Association, Samuel Danso Akoto, said, the awardees were diligently selected and are well-deserving of the honour.
He mentioned that the award category covers alumni in the field of business, entrepreneurship, academia and religion among others who have distinguished themselves.
"During our 60th anniversary, we decided to award prominent people who have gone through the University of Cape Coast and are doing marvelous things in different fields. So, we awarded people in Academia, Politics, Business that is Entrepreneurs, Religion and that is the category that Prophet Albert- AsiheneArjarquah falls under," he said.
According to him, "some of the distinguished personalities awarded include Prof. Naana Jane Opoku- Agyemang, Totobi Kwakye and many others for recognition of their impact in society. They went through UCC and completed UCC and they are standing out in their various fields of endeavours."
Appreciation
Prophet Albert-Asihene-Arjarquah expressed his appreciation to the UCC Alumni Association for the recognition.
He entreated all alumni to distinguish themselves wherever they find themselves to impart and impact generations.
He called for sustained unity and networking among UCC alumni members to strengthen the association to leverage the power of unity and like-minded to transform society.
Present at the launch of the Eastern Regional Chapter of UCC Alumni Association were the MCE of New Juaben North, Comfort Asante, Vice Chancellor of Koforidua Technical University, Prof. David Kofi Essuman, and Asante Forkuo.
Inauguration of regional chapters of UCC Alumni Association across the country is a step by the leadership of the association to galvanize and network with the alumni for fruitful undertakings.
The association, for instance, intends to establish a scholarship scheme to support at least 50 needy but brilliant students annually to pursue various academic disciplines in UCC.
Source:Anchorghana.com