'Manage your expectations of Chris Hughton' – Didi Dramani warns Ghanaians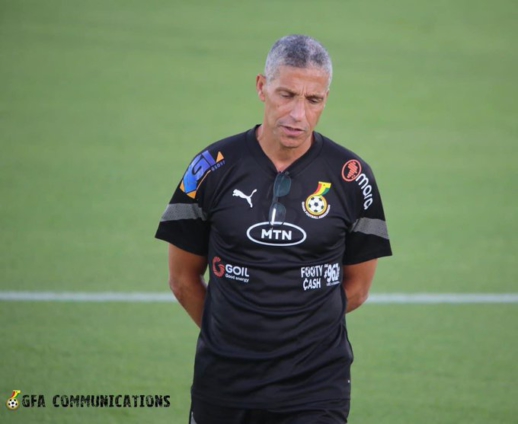 Black Stars assistant coach, Mas-Ud Didi Dramani, has entreated Ghanaians to be measured in their expectations for the national team following the appointment of Chris Hughton as the team's head coach.
The Ghana Football Association (GFA) officially announced Hughton as the replacement for Otto Addo, who left the role as head coach following Ghana's exit from the 2022 FIFA World Cup.
Prior to taking over the new role, the 64-year-old served as the technical advisor for the Black Stars at the World Cup working closely with Addo, George Boateng and Didi Dramani.
There is a strong belief that the appointment of Hughton will be the start of the senior national team chalking successes due to the gaffer's wide range of experience and previous managerial appointments.
Despite working in the Premier League with several clubs, Didi Dramani still believes Ghanaians need to manage their hopes for the new coach.
"Chris Hughton brings about team value, cohesion and strong relations. [His] experience at the EPL level is huge and that is why I said he has still it all but is still open-minded," he told Joy Sports in an exclusive interview.
"We have to be very modest in terms of our expectations; support and align especially our huge industry which is the media point that we need to have a clear view of how we are rolling things so you can see the progress.
Didi Dramani and Boateng will continue their roles as assistant coaches under Hughton with their first official assignment being the 2023 Africa Cup of Nations qualifiers.