Akufo-Addo reconstitutes Hajj Board, Ben Abdallah Banda leads new team
President Akufo-Addo has reconstituted the National Hajj Board.
The move sees former Offinso South legislator, Ben Abdallah Banda as the board's new chairman.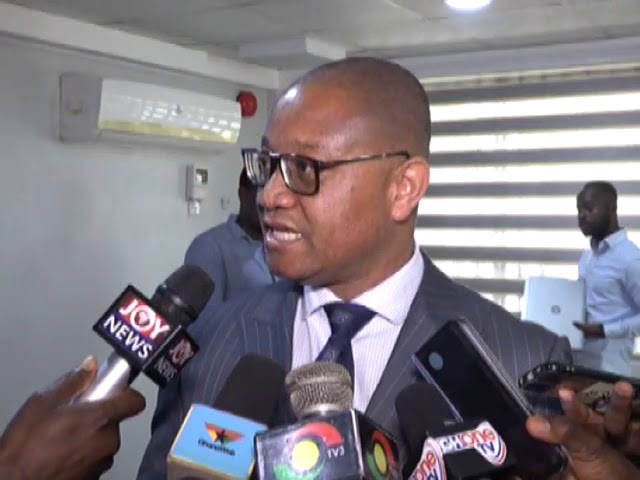 He is currently the Presidential Coordinator for Zongo and Inner-Cities development.
Alhaji Banda takes over from former Chairman, Sheikh Ibrahim Cudjoe (I.C.) Quaye.
The Board, which is a division under the Pilgrims Affairs Office of Foreign Affairs Ministry, supervises the participation of Ghanaian Muslims in the annual Hajj Pilgrimage to Saudi Arabia.
According to a communiqué from the Presidency, 15 others were assigned new roles as members of the Board.
Find the complete list of new members below.
HAJJ BOARD
1. Alhaji Ben Abdallah Banda – Chairman
2. Habib Iddrisu  – Member
3. Hajia Safia Mohammed – Member
4. Chief Saddique Jimala III  – Member
5. Sheikh Amin Bonsu  –  Member
6. Alhaji Inusah Amadau  –  Member
7. Osumanu Yunusah – Member
8. Mohammed Ibrahim Mohammed – Member
9. Seidu Zakaria – Member
10. Abdul Rahman Alhassan Gomda –   Member
11. Alhaji Musah Akambonga – Member
12. Hajia Azara Haroun – Member
HAJJ BOARD SECRETARIAT
13. Alhaji Farouk Hamza –           Executive Secretary
14. Ibrahim Adjei              –           Member
15. Ahmed Abu                  –           Member
16. Ahmed Tijani               –           Member