Chief of Staff, Others Targeted For Mudslinging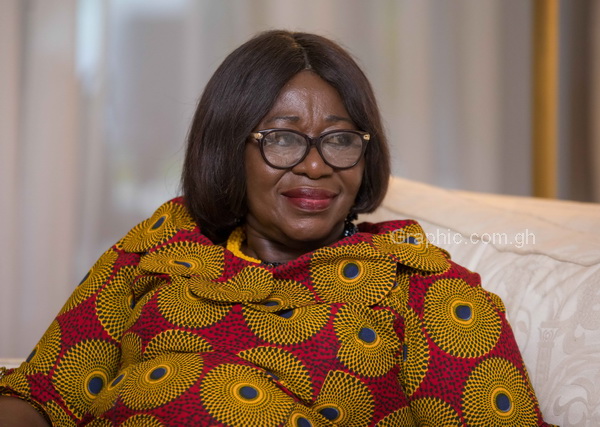 The coming days and weeks ahead of the New Patriotic Party (NPP) crucial election to have a flagbearer for the 2024 general elections will witness many twists and turns, with the mudslinging of some high-profile personalities in government as the ultimate target.
Among the targeted personalities is the Chief of Staff at the Presidency, Mrs. Akosua Frema Osei-Opare, and the agenda is to heap mountainous lies on her, such as she scheming for a particular contestant in the race.
Already, the waters have been tested on social media platforms, with some persons churning out lies that the Chief of Staff is planning with others to ensure that a particular candidate wins the November 4, 2023 exercise.
It is suspected that those behind the heinous dirty campaign are persons that are unhappy with the principled manner the Chief of Staff is running affairs at the Presidency.
Mrs. Osei-Opare, who is Ghana's first female Chief of Staff, is noted for her hard stands against affairs that would harm the image of the government, and that has made her to become a sworn enemy of certain persons within government and the NPP party.
Apart from the Chief of Staff, some gurus of the NPP from the Ashanti Region have also been penciled to be attacked before, during and after the November 4, 2023 voting.
Those gurus, just like the Chief of Staff, would be pelted with mud for their alleged support for a particular candidate.
They would be accused of infiltrating the delegates' camp for the election and asking them to vote in a certain manner.
There are fears within the corridors of the NPP that the unnecessary attacks, mudslinging and peddling of falsehoods, currently prevailing because of the November 4, 2023 exercise, would not help the party in having a united front for the 2024 elections.
Vice President Dr. Mahamudu Bawumia, Mr. Kennedy Ohene Agyapong, Mr. Francis Addai Nimo and Dr. Owusu Afriyie Akoto are contesting for the NPP flagbearer slot to lead the party in 2024.
The contestants were initially 10 and were pruned down to five, but they became four after Mr. Alan Kyeremanten opted out and subsequently resigned from the NPP.
However, attention is on Dr. Bawumia and Mr. Agyapong, as they are crisscrossing the country canvassing for votes.