About 2.4Million Ghanaians Suffering From Mental Sicknesses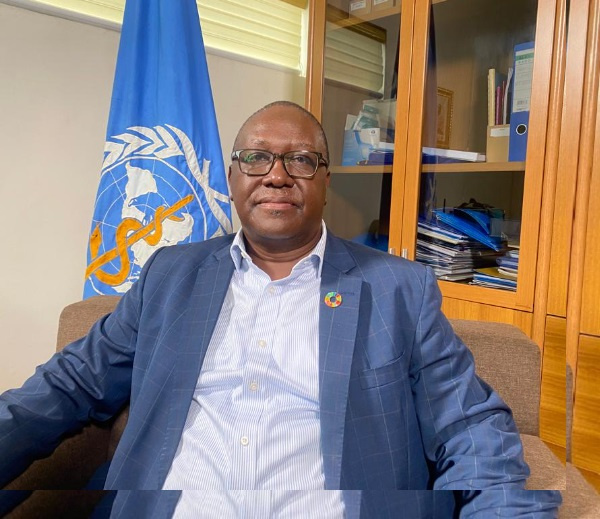 – WHO
The World Health Organization (WHO) is raising serious concerns that, nearly 2.4million Ghanaians out of the country's total population could be suffering from various degrees of mental illness.
Professor Francis Kasalo, the WHO representative to Ghana, who sounded the alarm in an interview, expressed worry about the situation in Ghana.
"It is in Ghana for example out of the population of almost thirty million plus it is estimated that almost 2.4 million have a form of mental illness. That's not a small number and if you are looking at that number why are we not investing in ensuring that those people receive appropriate care? So, the numbers are huge," he was quoted in myjoyonline report to have said.
The situation, according to the world health management body, calls for urgent collaboration, particularly in the area of infrastructure and technical support, to revive Ghana's wobbling mental healthcare system.
Ghana's Mental Health Authority has on countless occasions remarked negatively about the state affairs with respect to the heavily underfunded nature of the mental healthcare system of the country.
This, according to the authority, coupled with the drastic deterioration of pre-existing infrastructure, does little to address the psychological needs of Ghanaians.
According to the WHO country representative, a major factor complicating the mental healthcare delivery in Ghana is the attitude of the general public to the health condition, which is most likely to be treated as a light-hearted matter.
He also decried the penchant to socially tag persons suffering from these illnesses as either being naturally difficult or having anger and, in extreme cases, spiritual problems.
In the light of these developments, Professor Kasolo revealed that his outfit, WHO-Ghana, is working out a comprehensive framework of partnership with the government of Ghana that will aim at reversing the deficiencies in the mental healthcare sector.
"People should understand that we can build capacities for people who we assume are difficult people to be able to access these services to understand why is it that they're behaving like that?" he quizzed during an interview with JoyNews' "Foreign Affairs" programme.
Source: Anchorghana.com