Ekow Ewusi Joins Parliamentary Race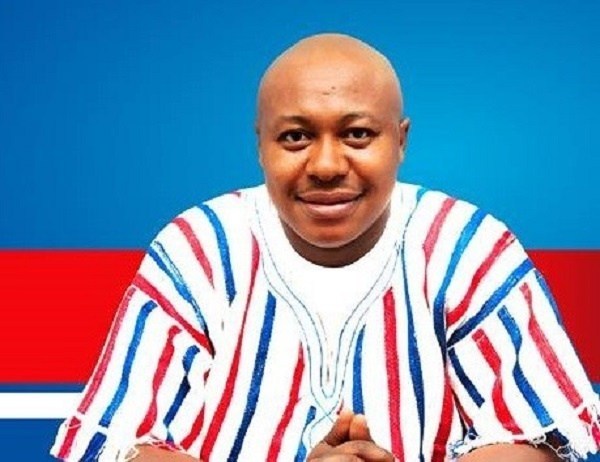 …For Cape Coast North
Horace Ekow Ewusi, a former Central Regional vice-chairman of the governing New Patriotic Party (NPP), has joined the parliamentary race to become the party's candidate for the Cape Coast North constituency, after receiving massive endorsement from delegates and ordinary constituents.
If he succeeds at the primaries, Mr. Ekow Ewusi will slug it out with the National Democratic Congress' (NDC's) Dr. Kwamena Minta Nyarku, who currently occupies the seat after snatching it from NPP's Barbara Ayisi Asherin the 2020 general elections.
The former first vice-chairman officially joined the contest on Tuesday, July 11, 2023,when scores of market women, tradesmen and tricycle drivers rallied behind him to purchase nomination forms on his behalf.
This was after the NPP officially announced the opening of nominations in orphan constituencies, where the party has no sitting Members of Parliament (MPs).
Following the announcement, the market women, tradesmen and tricycle drivers, accompanied by hundreds of delegates and residents of the Cape Coast North constituency, visited the party's secretariat to pick up the nomination forms as a way of demonstrating their support for his candidacy.
They presented a cheque for GH¢3,000.00, which they collectively raised from their sales, to cover the cost of the nomination forms.
The gesture was a show of appreciation for Ekow Ewusi's previous support and assistance to the Abura market women, who expressed their confidence in him and their desire for him to represent them as their Member of Parliament.
Subsequently, they visited Ekow Ewusi's home, where they officially handed over the nomination forms and assured him of their unwavering support.
Grateful for their endorsement, Ekow Ewusi expressed his gratitude and made a commitment to work tirelessly to fulfill the expectations and aspirations of the people of Cape Coast North.
He acknowledged the significance of the nomination forms, emphasizing that they were purchased with the hard-earned money of the market women and other supporters.
Ekow Ewusi vowed never to disappoint them and promised to work diligently to achieve their expectations.
With the overwhelming support from market women, tradesmen and tricycle drivers, Ekow Ewusi's campaign for the NPP parliamentary candidacy in the Cape Coast North constituency has gained considerable momentum.
It is however unclear, how many people are so far, lacing their boots to contest the seat with the former regional first vice-chairman.
It is also not clear, whether the former MP, Barbara Ayisi Asher, will picked up the nomination forms to stage a comeback to wrest the seat from the NDC.
Source: Anchorghana.com