More Ghanaians Suing Gov't For Medical Negligence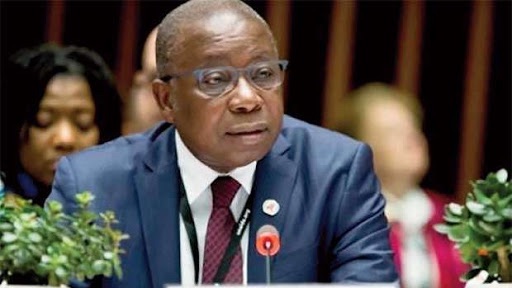 – Health Minister Laments
By Cecil Mensah
The Minister of Health, Mr. Kwaku Agyeman-Manu, has bemoaned the rate at which the government is being sued as a result of medical negligence by health workers across the country.
According to him, "almost every week for the past four weeks, the ministry receives at least one letter from the Attorney General's office concerning a suit arising from problems with health care delivery."
He, therefore, cautioned medical officers to be diligent in the delivery of healthcare.
Speaking at the maiden Senior Managers of the Ghana Health Service (GHS) meeting in Kumasi, the Ashanti Regional capital, on Tuesday, 18 April 2023, he appealed to the heads of these facilities to think about the interest of the lower class by accepting the health insurance card.
He also complained about the return of the "Cash and Carry" system in most health facilities across the country, despite the existence of the National Health Insurance Scheme (NHIS).
He noted that almost all health facilities are not accepting health insurance cards, adding that he has received numerous complaints from the subscribers concerning the treatment they go through at some of these facilities.
Mr. Agyeman-Manu noted that even though the scheme covers Caesarean Section (CS), some of the subscribers pay more than GH¢1,000 to be operated on at some facilities.
He described it as "sad" because the scheme was not introduced because of the middle class but the poor people in society.
At the same time, he admitted that the scheme has been delaying payments, but all efforts are being made for some funds to be released on time for the running of the facilities.
"Why should we extort from the poor people?" he asked worryingly.
Mr. Agyeman-Manu also complained about the falsification of the medicine list in most of the health facilities in the country.
He mentioned that the most common fake drug in most of the facilities is oxytocin, which is facilitated after child delivery.
Mr. Agyeman-Manu revealed that the Food and Drugs Authority (FDA) is seeking permission from his outfit to name and shame such health facilities in the country.
source: Anchorghana.com