2024 polls: NPP must focus on regaining parliamentary seats – Sammi Awuku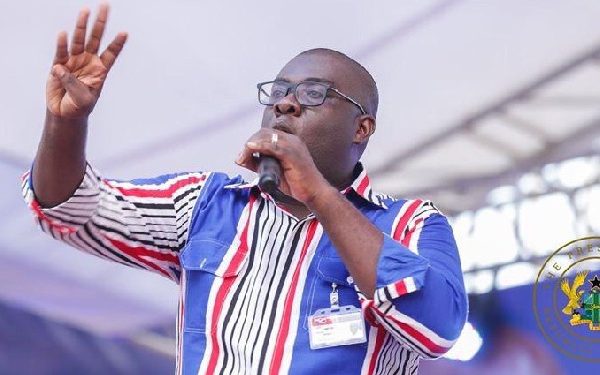 The Director General of the National Lottery Authority of Ghana, Sammi Awuku, says the New Patriotic Party (NPP) must focus on regaining its majority advantage in Parliament.
Speaking on the Citi Breakfast Show on Tuesday, April 4, the former National Organiser of the NPP said he anticipates a battle for several parliamentary seats in the 2024 elections.
He, however, added that the NPP will beat the opposition National Democratic Congress (NDC) through various strategies that will be deployed by the NPP.
"I think that the NPP must focus on regaining our lost seats because there will be a battle for Parliament. But I think we [NPP] will beat the NDC through strategy."
Mr Awuku also hinted at the possibility of contesting for the Akropong parliamentary seat on the ticket of the NPP.
According to him, several Chiefs and Opinion Leaders in the area are convincing him to contest for the Akropong seat.
The NPP controlled 169 parliamentary seats after the 2016 polls while the NDC had 106.
However, after the 2020 polls, the NPP lost its strong grip on Parliament reducing its seats to 137 while the NDC also had 137 seats and one independent candidate.
source: Citi newsroom