Be decorous; your campaigns shouldn't break the party – NPP aspirants told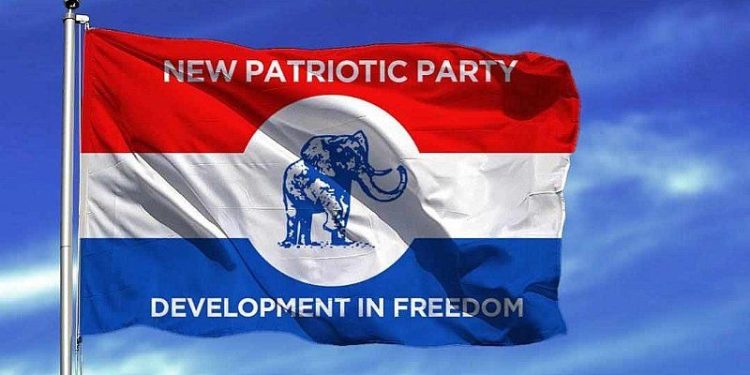 The governing New Patriotic Party (NPP) wants its members running for party leadership at the national and constituency levels ahead of the 2024 election to run a clean campaign free of personal attacks.
The party claims that winning the 2024 election will be simple if it remains united and strong.
In an interview with Citi News, the party's National Organizer, Henry Nana Boakye, stated that candidates should have the party's best interests at heart.
"We have too many people expressing interest. We have had two Ministers resign; they didn't give reasons, but we are aware they want to pursue their presidential ambitions. What we advise is that we need to remain decorous and maintain cohesion because unity is very important. We will go about our internal elections and campaigns, but one's campaign shouldn't break the back of the NPP."
The governing New Patriotic Party has set November 4, 2023, as the date for its presidential primaries to select a flagbearer for the general elections in 2024.
However, if more than five candidates file to run in the primaries, the party will call a Special Congress on August 26.
The nomination period for the presidential primaries will begin on May 26 and end on June 24, 2023.
The party has also announced that parliamentary primaries will be held in February 2024.
Nominations will be accepted between December 20, 2023, and January 4, 2024.
This means that the party will choose its Presidential Candidate first before its parliamentary candidates.
In addition, the National Council has barred National, Regional, Constituency Party Executives and MMDCEs from contesting in constituencies where the party has sitting Members of Parliament.
"The party has also approved detailed rules and regulations to govern the conduct of both the presidential and parliamentary primaries which would be made available to the public in due course", the NPP said in its statement signed by its General Secretary, Justin Kodua Frimpong.
The approved timelines are as follows:
PRESIDENTIAL PRIMARIES
Opening of Nomination – 26th May 2023
Closing of Nomination -24th June 2023
Special Electoral College Elections (if any) -26th August 2023
National Congress – 4th November 2023
PARLIAMENTARY PRIMARIES
a. ORPHAN CONSTITUENCIES
Opening of Nominations -16th June 2023
Closing of Nominations – 14th July 2023
Elections – from 1st August to 2nd December 2023
b. CONSTITUENCIES WITH SITTING MPs
Opening of Nominations – 20th December 2023
Closing of Nominations – 4th January 2024
Elections – 24th February 2024
source: Citi newsroom