MASLOC SECURES FUNDING FROM AfDB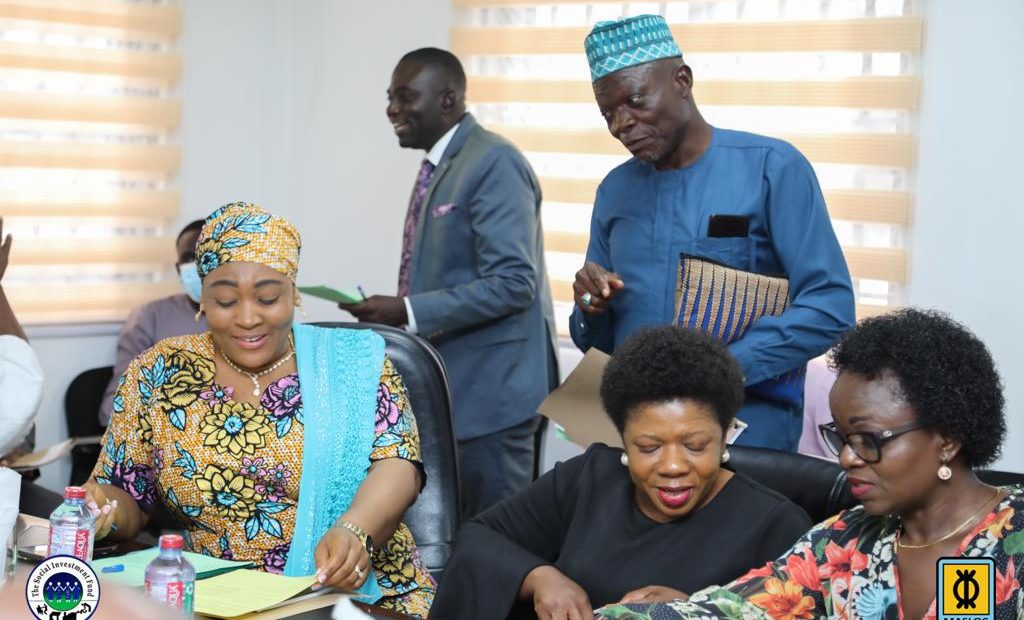 The management of the Microfinance and Small Loans Centre (MASLOC) has secured funding, through the support of the Ministry of Finance, from the African Development Bank (AfDB).
The funding from the AfDB, it is expected,  will resource MASLOC to complete its loan management software (LMS), digital infrastructure to support efficient loan disbursements and collections, training and capacity building of over 550 staff across the country, as well as networking of  its district and regional offices and the head office.
Hajia Abibata Shani Mahama, the chief executive officer (CEO) of MASLOC, speaking at the Social Investment Fund Office in Accra, on Tuesday September 20, this year, said the project forms part of management's strategic initiative to automate all processes and achieve a paperless loan application, disbursements and recoveries.
According to the CEO, the impact of the Covid-19 pandemic on MASLOC operations, loan recoveries from customers, especially the Micro-Small and Medium Enterprises (MSMEs) and customers in remote areas, cannot be overemphasized.
"Our digitalization agenda holds the promise to remove most of the bottlenecks and support our customers, irrespective of their locations, gender, qualifications and status in society.
The MASLOC digital infrastructure would be leveraged by MSMEs, Co-operatives, Business Associations, and individuals to automate, innovate, build capacity and skills, and have access to credit at competitive interest rates," she stated.
She indicated that, "the completion and full deployment of the LMS, with mobile apps for all customer categories is the next phase to ensure a seamless loan application process, loan processing within 24 hours, disbursements, and collections as MASLOC would going forward have the institutional capacity to disburse and recover loans via mobile money wallets, banks accounts, smart biometric cards, and smart POS terminals to be made available to all district offices."
The project, dubbed "Post Covid-19 Skills Development and Productivity Enhancement Project (PSDPEP)," will among others build the institutional capacity of MASLOC to promote entrepreneurship and job creation among youth and women operating MSMEs or in cooperatives, she said.
Hajia Mahama indicated, "The fund is expected to benefit at least 24,800 direct beneficiaries and over 50,000 indirect beneficiaries through skills training, wage and self-employment jobs, improved access to credit facilities and financial inclusion."
She expressed her thanks to the Presidency and the Ministry of Finance for their support, as well as the team from AfDB, for the funding, as well as all stakeholders, especially its customers, for their contributions towards a dream come through.
She assured that, MASLOC shall leverage this unique initiative to reach out to more development finance institutions to complement our efforts in providing access to financing for all customer segments across sectors, especially those in the agriculture value chains, MSMEs, youth and women businesses, cooperatives and trade associations.
Source: Anchorghana