NAM1 Baits Penniless Menzgold Customers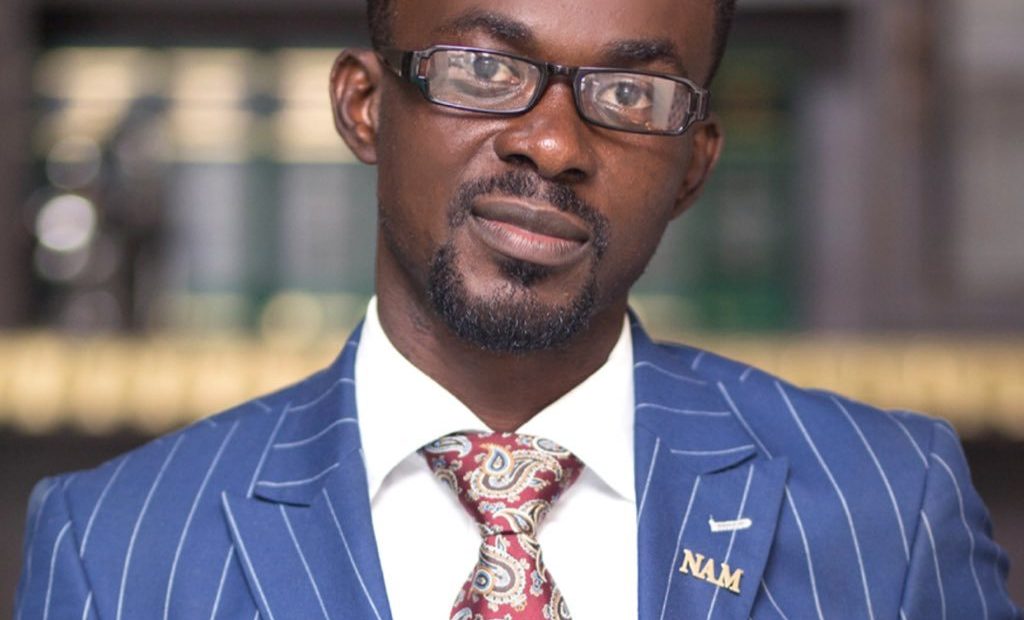 …To Pay GH₵650 For Lock-Up Funds
Chief Executive Officer (CEO) of the defunct gold dealership company, Menzgold Ghana Limited, Nana Appiah Mensah, whose business was collapsed for operating with alleged invalid license, is back, after calls by the Coalition of Aggrieved Menzgold Customers to arrest him fell on deaf ears.
This time, Mr. Appiah Mensah, affectionately called NAM1, is asking his already cash-strapped customers, numbering about 46,000, whose investments have been locked up with his firm ,to use their own money to acquire Menzgold Digital Verification Access Card, before they can be paid.
Interestingly, it will cost each customer some GH₵650 to acquire the access card to verify their transaction status for the company to be sure that they owed the customers before their lock-up funds would be paid.
Per a statement issued last week, dated Friday August 18, management directed customers to follow this verification exercise to enable them to find out the status of their lock-up investments.
The process requires the uploading of original-colored soft copies of supporting documents from August 10th, 2023, to September 14th, 2023.
Signed by the CEO himself, the statement noted that this verification step was necessary due to a high number of claims containing discrepancies, with over 60% of received claims having invalidating issues.
"As indicated in our August 8th release, Menzgold has successfully and finally completed the validation of the transaction supporting documents Customers presented for vetting. Unfortunately, it was determined that over sixty percent (60) of the claims were fraught with unacceptable infractions which invalidate the claims in questions.
"To the above end and as part of the final phase of our due diligence processes, we urge all Customers who believe they have genuine indebted transactions claims, to check their transactions status by acquiring the Menzgold Digital Verification Access Card at GHc650 each, from any authorized Payboy Agent to verify their transactions validation status from the 10th August, 2023 to 14th September, 2023 and to unpaid original coloured soft copies of their transactions supporting documents.
"Menzgold cannot offer free verification service like we did for the validation exercise, as we are committed to marshal all available resources into paying off our Company's debt (liability)," the statement said.
Alert
But this has raised serious eyebrows, knowing how many of these investors have suffered all these years without success to retrieve their funds, including going on demonstrations.
Many Ghanaians who have expressed shock at the recent statement say the company and its CEO are emboldened because he has been allowed as a free man, despite sitting on people's investments. The case between the State and Mr. Appiah Mensah is still in court.
According to customers of the defunct company, many of their colleagues, aside from the untold hardships, some have even died and also suffered serious terminal ailments due to the collapse of the firm.
The latest statement comes barely a month after the Coalition of Aggrieved Customers of Menzgold called on the government to arrest the CEO.
In July, when the Coalition made the call, it also urged its members to desist from engaging Mr. Appiah Mensah on any payment terms, as he can best be compared to internet fraudsters.
The concerns by the group came after the company issued a statement, indicating that it has successfully completed the transaction validation process, assuring to make payments to its customers soon.
Speaking to Citi News, the spokesperson of the group, Fredrick Forson, indicated that the state must take swift action against Nana Appiah Mensah.
"Nobody should engage him and that is what we are saying because of that document he brought out. What we want the government to do is to arrest him. What is contained in that document is simply the language of scammers, and we will want the government to arrest him," he said.
The defunct gold trading company had earlier issued a statement assuring to make payments to its customers, saying it had completed the transaction validation process of its customers and was ready to effect payments soon.
"Following the gold trading transactions claims supporting documents collection and vetting exercise initiated; we are happy to announce that validation has successfully been completed," Menzgold said, in its statement.
But barely a month after government refused to heed to the Coalition's call, he is emboldened this time, asking the customers to pay more or forget their funds, which have been locked for years.
The company, which involved in the purchase and deposit of gold from the public and contracts issued with guaranteed returns with clients as a capital market activity, was shut down in 2018 by the commission.
The now infamous company was shut down in September 2018 by regulator, the Securities and Exchange Commission (SEC).
SEC said Menzgold cannot continue to operate without valid license issued.
 Source: Anchorghana.com