Deputy NLA Boss Wins Leadership Award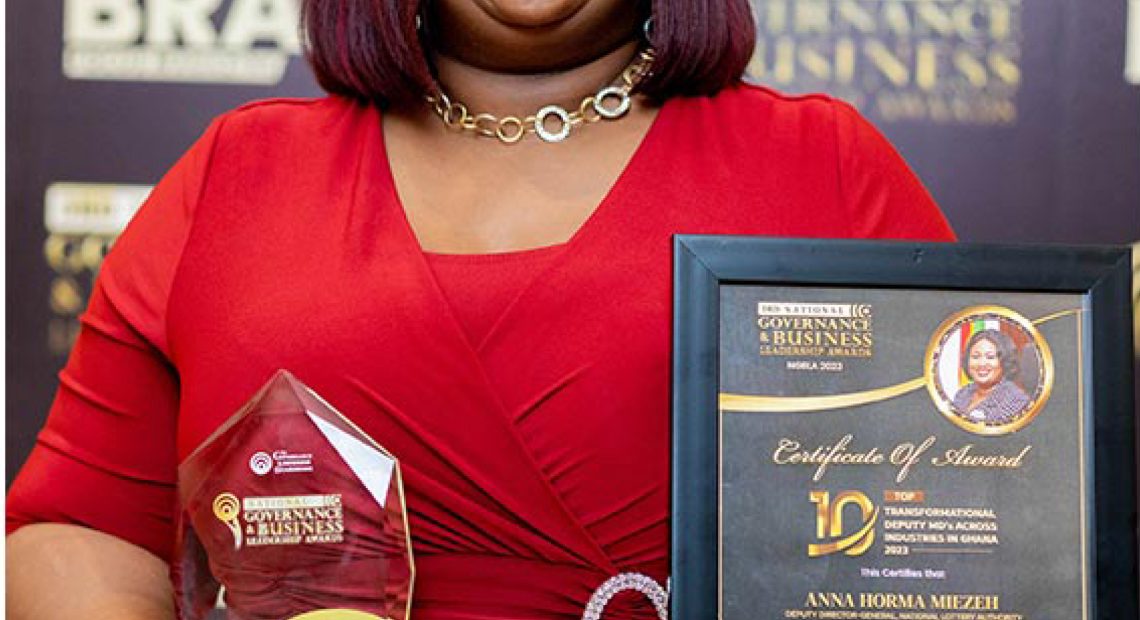 The Governance and Business Boardroom has given the Deputy Director-General of the National Lottery Authority (NLA), Ms. Anna Horma Miezah, the "Top Transformational Deputy MD Leadership Award" at the 3rd National Governance and Business Leadership Awards 2023.
Ms.Miezah is one of the 10 "Top Transformational Deputy MDs Across Industries in Ghana" selected for this award.
A citation presented to her at the event reads, "Anna Horma Miezah, Deputy Director-General," National Lottery Authority, is presented with the Top Transformational Deputy MD Leadership By the Governance and Business Boardroom, under the Auspices of Rad Communications, in Recognition of Your Remarkable Merits and Achievements as a Deputy Managing Director."
"The National Governance & Business Leadership Awards" is a high-impact economic development and strategic leadership awards programme developed by The Governance & Business Boardroom to champion and celebrate good corporate governance and leadership, economic empowerment and job creation in Ghana.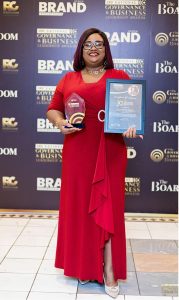 The event recognizes and celebrates top CEOs, Board Chairs, Procurement Leaders, HR Leaders, Business Leaders and Organizations.
Source:Anchorghana.com