Don't Exempt 'Selected Individuals' From Paying Taxes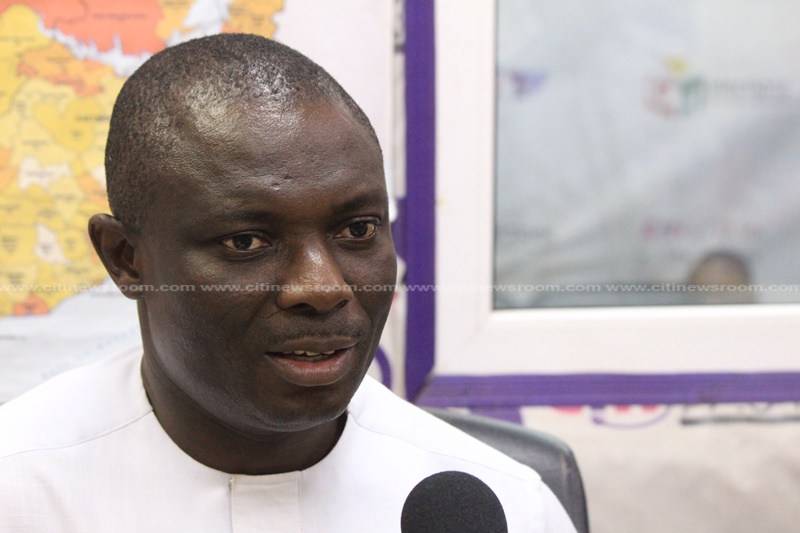 – Kwaku Kwarteng …Says It Breeds Corruption
The Chairman of the Finance Committee in Parliament, Kwaku Agyeman Kwarteng, has asked government to stop exempting certain individuals and companies from paying taxes, because the practice breeds corruption.
According to the Obuasi West constituency Member of Parliament (MP), it is counterproductive for this ritual to continue when the same government needs revenue to honour its obligations.
He maintains that it is disadvantageous for government to impress upon other Ghanaians to pay the right taxes to ensure the economy stays in shape, but are quick to exclude others, all in the name of investment promotion.
Making a submission on the floor of Parliament during the debate on the Finance Minister's mid-year budget review statement, Mr. Kwarteng said if government deems it fit to exclude others from paying taxes, then it should do it across board.
"Everyone would have to pay their fair share of the taxes. If we want to lower taxes, we should do so for everybody.
"The practice of keeping our taxes in place and yet seek to exempt selected individuals from the payment of those taxes is completely unhelpful. We should get everybody, Mr. Speaker, to contribute to our efforts at mobilizing domestic revenue," he argued.
According to him, the practice of exempting others from paying the needed taxes breeds two things, one of which is corruption.
"By exempting individuals in the name of investment promotion, Mr. Speaker, we create more problems.
"The first is that, we delay Ghana the opportunity of communicating that our investment climate is friendly because the taxes are in place, but more importantly, Mr. Speaker, by encouraging the practice of selecting individuals and exempting them from taxation, we are creating the opportunities for corruption.
"So, Mr. Speaker, I take this opportunity again, to call on not just government, but also on ourselves to ensure that we get everybody pay taxes," he maintained.
The former Deputy Minister of Finance, who expressed concern about the never-ending wastage in the public sector, called for measures to end it permanently, and urgedan enforcement of the public financial management strategies.
"Mr. Speaker, it will not be enough to just rationalize expenditure. It is important that as we pay for these expenditures that we check wastage. Mr. Speaker, this economy and the management of our country are all too familiar with wastage in the public sector.
"While we plan within our means, Mr. Speaker, we also have to take steps to ensure that public financial management strategies that have been outlined in the act are enforced," he said.
He added, "And I take this opportunity again to call on members that we ought not to contribute to these irregularities, we should be checking these irregularities. Mr. Speaker, but it will not be sufficient to just handle just expenditure. We need to ramp up our efforts to mobilize more domestic revenue."
The trained economist and civil engineer, who initially expressed concern about Ghana frequenting the International Monetary Fund (IMF), in his submission, said this has become a norm because it has refused to do the needful.
He diagnosed, "We all know why. Mr. Speaker, we have been reeling for development partner bailout because we have been doing wrong things. First, we have been spending monies we do not have, but secondly have been spending on expenditures that have to be imported.
"It is these twin problems, Mr. Speaker, that has brought us to where we are today. So, Mr. Speaker, as we respond to this path to help our own country overcome our economic challenges, what should we do?"
Mr. Kwarteng also joined calls to government to put on hold new projects and rather ensure that projects, some of which are historical, are completed.
He also said calls for government to initiate projects must be halted in the meantime until a time when these historical and abandoned projects are done with.
He said the Finance Committee, which he chairs, will be supporting government in this regard, adding "this is already the agenda of government."
"Mr. Speaker, what we should perhaps do is clearly stated in what we should not do. We should stop putting pressure on government to spend on projects for which we have no money. And especially now we should be asking government to spend on projects for which we have already committed the economy.
"Let the arrears that have piled, some of them very historical, let us put the resources we have into those arrears. Let us stop again putting pressures on government to take on new commitments and, Mr. Speaker, I say this on behalf of the Finance Committee. We will be looking to support government and to ensure that the resources we have go into existing projects instead of taking on additional projects.
"And we do this fully conscious that it is the point of government itself that this is how it intends to help the economy live within it means," he said.
Source:Anchorghana.com