Ghana is the best destination for investment in West Africa – Bawumia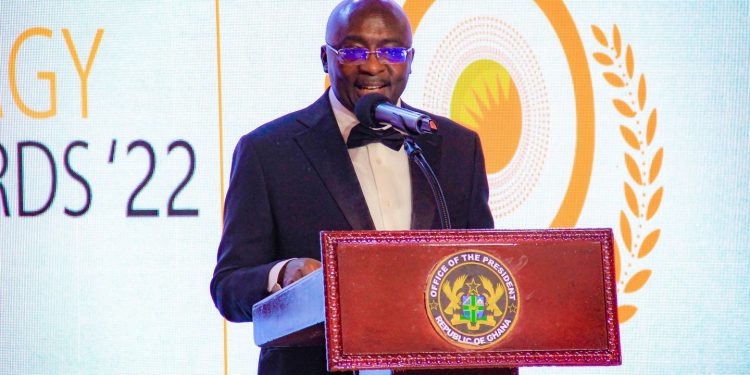 The Vice President, Dr. Mahamudu Bawumia, has stated that despite the existing economic challenges, Ghana remains the most favourable investment destination in the West African Sub-region.
In his opinion, the $3 billion support received from the International Monetary Fund (IMF) will contribute to the stabilization of the Ghanaian economy.
Dr. Bawumia expressed confidence that investors who choose to invest in Ghana will not regret their decision.
Addressing participants at the Ghana Investment Summit in the UK, Dr. Bawumia outlined the strengths of Ghana as an investment hub.
He cited the country's stable political environment, adherence to the rule of law, educated and literate population, and a dynamic youthful demographic as key factors that make Ghana an attractive destination for investment.
"We have a stable political environment, rule of law, an educated population, and a dynamic youthful population which is very literate. In the area of investments, it is one of West Africa's investments bright spots and the number one destination for doing business over the last decade," Dr. Bawumia said.
Meanwhile, a mission staff from the International Monetary Fund (IMF) is scheduled to arrive in Ghana on Wednesday, June 7, to assess the progress of Ghana's Economic Recovery Programme.
This visit marks the first assessment by the IMF following the approval of Ghana's $3 billion bailout on May 17.
As part of the approved arrangement, an initial disbursement of $600 million was made, and subsequent disbursements are expected to occur every six months based on program evaluations conducted by the IMF Executive Board.
During the one-week visit, key institutions such as the Bank of Ghana, the Finance Ministry, and other relevant stakeholders will engage in discussions regarding the way forward.
Source: Citinewsroom.com