Godfred Opare Djan Writes: Celebrating Unique and Versatile Napo On His Birthday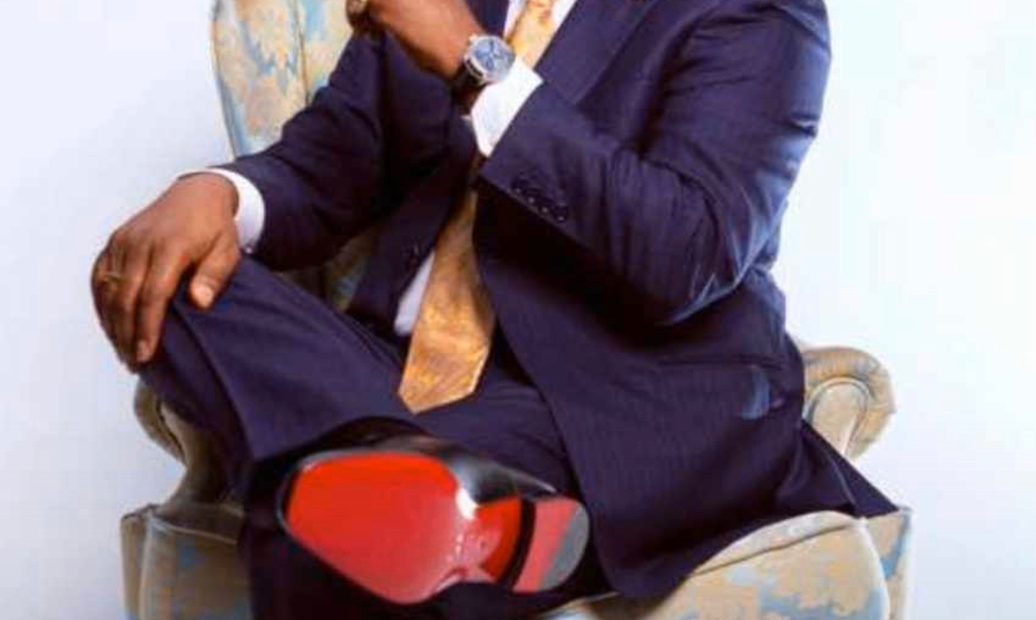 It will be absolutely unjust and unfair to wait until I put my solid friendship that has turned into family ties with Dr. Matthew Opoku Prempeh, Ghana's Energy Minister, into something else, instead of celebrating him.
In my adult life, I have come into contact with lots of personalities and I have seen the good, the bad and the ugly side of friendship, and without any shred of fear would say that my association with Dr. Prempeh, popularly called "Napo," is something special because it is beautiful by all standards.
Our First Encounter
It was in the late part of 2007 when a school mate, who is now my brother, Mr. Yaw Kankam, called me on phone that his brother was interested in succeeding Dr. Kwame Addo-Kufuor as the Member of Parliament, and, as a practicing journalist, he would like me to help the brother. At the time I was working with "The Enquirer" newspaper.
A meeting was scheduled at the Golden Tulip Hotel in Accra, now Lancaster Hotel, one Sunday afternoon, and I had to make sure that I got to the venue on the agreed time.
Unfortunately for me, my friend Mr. Kankam, who arranged the meeting, did not come, but Dr. Prempeh was already seated waiting for me.
After exchanging pleasantries, Napo wanted us to have to talk over lunch, but a typical Akwapim person like me had consumed some heavy fufu with palm-nut soup at my base in Aburi before setting out for the meeting.
As a matter of fact, Napo was not happy that I wouldn't eat lunch with him, but our meeting however proceeded and lasted for less than 15 minutes, with Napo parting with a surprise gift to me, and I left the meeting with the finest impression of meeting with someone with humility and respect for me and that has been the case ever since.
I quickly placed a call to Mr. Kankam about our meeting and started offering Dr. Prempeh the needed media support as an aspiring Member of Parliament.
Finally, the primaries for the Manhyia Constituency was held at Georgia Hotel in Kumasi and Dr. Prempeh won with a huge margin, and that became one of the front-page stories in "The Enquirer" the next day and eventually he won the 2008 Parliamentary election to become the MP for Manhyia.
Dr. Prempeh, despite the position of "The Enquirer" newspaper at the time, was one of the few New Patriotic Party (NPP) personalities that featured prominently in that newspaper.
Life With Napo In Opposition
Friendship based on trust has been established and Dr. Prempeh had displayed nothing, but honesty, openness and hard work, as a politician, to me and the onus was on me to work and promote his interest, which I promised myself to do always.
Napo would not go for days without calling to check on me or meet with me, and what was very interesting was the fact that I was assured of seven gifts if I should meet with him seven times in the week.
Even in his busiest moments, he would either send gifts through Mr. Kankam or his younger brother, Nana Owusu, to me.
Dr. Prempeh would go to extent of driving to my area to check on me, and one thing about him is he goes straight to the point during our meetings and does not waste time on matters that do not bring him anything good.
Our bond became stronger when I got to know later that Dr. Prempeh is the son of the late Apagyahene, Oheneba Kwame Kyeretwie. I knew the father, when I was working with "The Ghanaian Times" newspaper and he treated me with respect anytime I was assigned to the Manhyia Palace. I wasn't surprise to know that because Napo has his father in him.
When I told him of how his late father dealt with me he was surprised and went further to ask certain questions about how well I knew the father.
Napo showed glimpses of a good lawmaker in Parliament immediately he became an MP, and I followed his contributions on the floor of Parliament and came to the firm conclusion that he was a perfect replacement for Dr. Addo-Kufuor.
Napo With NPP In Power    
Dr. Prempeh, who understands friendship and relationship, would continue to engage with me, as he was named the Minister of Education by Nana Addo Dankwa Akufo-Addo, the President of the Republic.
When he was named as the Minister of Education, a few friends called to ask if he was capable of handling the ministry because of his background as a Medical Doctor, and my answer to those people was that "Magic Will Happen."
Truly, Dr. Prempeh excelled at the Ministry of Education, as he was able to preside over the rolling out of the government's flagship programme, Free Senior High School (Free SHS), with perfection.
Workaholic, as he is, he dealt with teething problems associated with the Free SHS, with a team of hardworking directors at the ministry.
It was not strange to me that when Dr. Prempeh exited the Ministry of Education, he made record as the first minister of that sector under whose tenure education workers never went on strike.
His passion to excel was paramount to him such that he could drive himself to the office, in the early hours that most people were sleeping, to work.
Ownership Of "The Inquisitor" And Falsehoods
With my understanding of friendship and appreciation of Dr. Prempeh, several lies have been thrown out by persons who are so much confused about how my newspaper would promote and defend the man who would never think evil about the next person.
Those elements have gone to the extent of peddling lies that "The Inquisitor" newspaper that started before the NPP took office in 2017 was for Dr. Prempeh, and what was amazing was the fact that these same elements have over the years set many traps and landmines to find fault with my friendship with Dr. Prempeh.
Unfortunately for the wicked souls, "The Inquisitor" has survived the machinations and still operating and will never stop promoting and defending Dr. Prempeh, whether in office or out of office.
The position of "The Inquisitor" is purely based on the fact that Dr. Prempeh is hardworking, a team player and a problem solver, who must be encouraged at all times and must not be destroyed.
Golden-hearted Dr. Prempeh
All the years that I have known Napo, he has not for once called me by name, but rather he addresses me as "Onua," and would always run away from my courtesies to him, first as an elderly person and secondly as a minister of state.
Without any fear of contradiction, I have never for once had any bad encounter with Napo, but fully remember that he takes his time to listen to me and always ready to dissect our discussions very well.
It will be satanic and unwise not to talk about the number of times that Dr. Prempeh treated me with kindness, as they have become countless. He has never turned against me on any occasion, as he was always prepared to come to my assistance and treats anything that borders on me with much seriousness.
Dr. Prempeh, on the occasion of your birthday, I wish to thank you for treating me with respect, dignity and kindness always.
Happy Birthday Me Wura!
Source: Anchorghana.com