Akosua Manu Supports Adentan Muslims With Eid-al-Fitr Goodies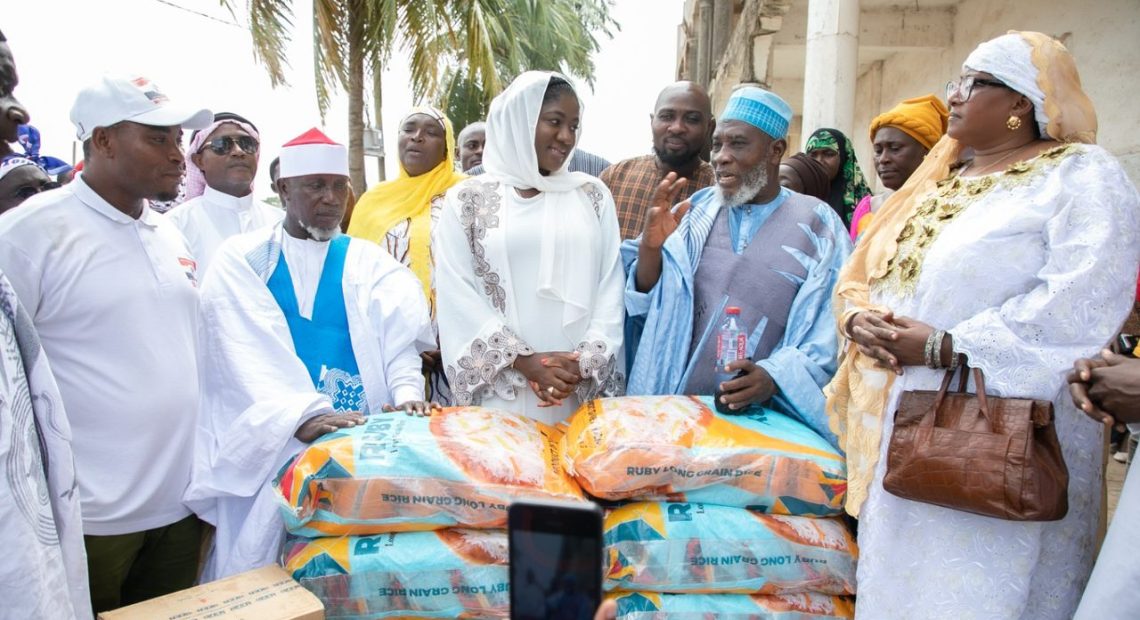 A New Patriotic Party (NPP) parliamentary hopeful, Mrs. Akosua Manu, popularly known as Kozie, has again demonstrated her commitment to serving the people of the Adentan constituency by donating to the Muslim constituents towards the celebration of the Eid-al-Fitr.
The items which include three cows, gallons of oil and bags of rice among other goodies, were presented to various Muslim communities in the Adentan constituency.
Speaking to the media, Kozie expressed her joy at being able to contribute to the celebrations of her Muslim brothers and sisters.
"As a Christian, I believe in the importance of sharing and caring for one another, regardless of our religious beliefs. That is why I am thrilled to be able to make this donation to our Muslim constituents as they celebrate Eid-al-Fitr," she said.
Kozie, who is also a parliamentary candidate aspirant in the constituency, has been known for her philanthropic work in various communities. Recently, she made a donation to women groups among the delegates, in the form of soft loans to help support their businesses.
At the start of the Ramadan period of fasting, Akosua Manu similarly reached out to the Muslim community with donations of bags of sugar, rice and an undisclosed amount of money to support the Muslim ummah.
"I believe that leadership is not just about holding a position or title, but it is about serving the people and making a difference in their lives. That is why I am committed to using my platform and resources to help those in need, especially the vulnerable and marginalized," she added.
The Muslim community in the Adentan constituency expressed their gratitude for Kozie's donation, which they say will go a long way in helping them celebrate the festive occasion.
"We are very grateful to Kozie for her generosity and thoughtfulness. Her donation will make a big difference in our celebrations, and we are blessed to have leaders like her who care about the well-being of their constituents," said one community member.
The constituency chairman, Mr. Joseph Koku Acolatse, led his executives to take delivery of parts of the items which were allocated for the party's Nassara wing and thanked Mrs. Manu for the kind gesture.
Kozie's donation is a testament to her commitment to serving the people of the Adentan constituency, and it is hoped that her selfless act will inspire others to give back to their communities as well.
Source: Anchorghana.com