Eyes InDubai hosts plush birthday party for American client in Dubai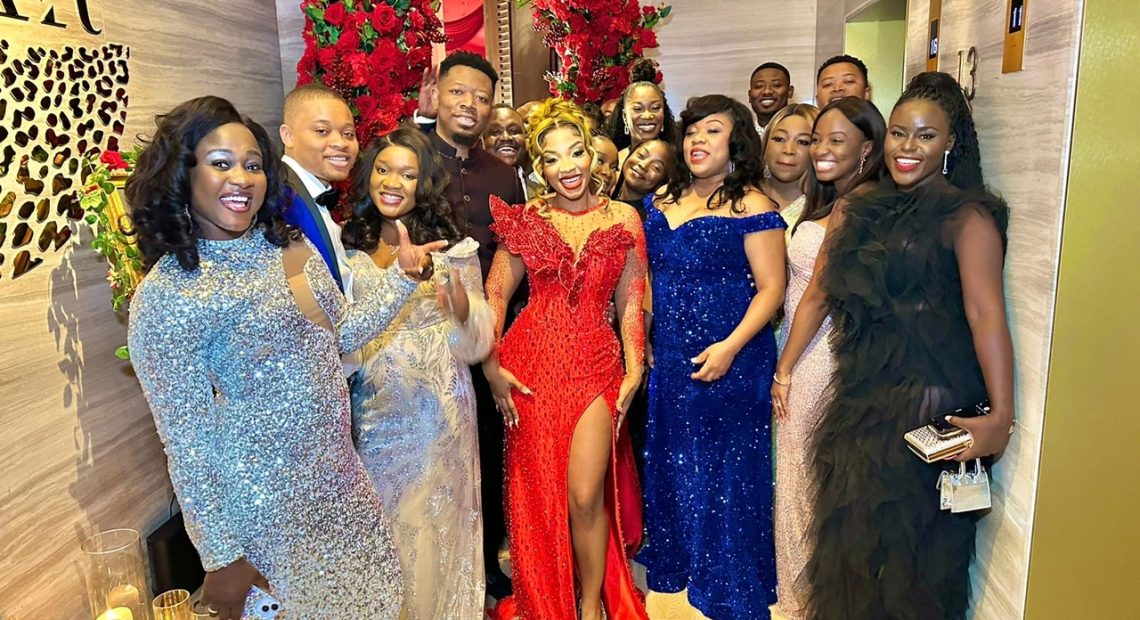 Eye InDubai, arguably one of the leading Ghanaian travel brands in Dubai, hosted a plush, flirty-themed birthday party for its Ghanaian-based-American client, Makarol, on her 30th birthday in Dubai.
Makarol earned the spot and treatment as one of Eyes In Dubai's prestigious royal VVIP clients. To mark her 30th birthday celebration, she tapped Eyes In Dubai to provide services that include visa application, flight bookings, hotel reservations, airport pickup, desert safari, birthday dinner decorations, yacht cruise, drone footage, photography, videography, DJ booking, and transportation to and from all activities for her thirty guests in Dubai.
According to the CEO of Eyes In Dubai, Kingsley Kojo Aikins, the guests were friends and family of the celebrants from Germany, Australia, America, Ghana, Canada, and London who enjoyed the premium services of the agencies.
He revealed that "Eye in Dubai was privileged to have organized and hosted all 30 people who traveled in for the celebration." We are happy the feedback was received with satisfaction on the celebrant's face and with welcoming expressions from the guests.
Miss Makarol, after her memorable experience with the firm, lauded the agency, as the best when it comes to customer service. She recommended that everyone going to Dubai should choose Eyes In Dubai.
EyesInDubai is a premium provider in terms of pick-up and drop-off services, photography, visas, tickets, hotel reservations, and treasured tour activities.
The Dubai-based agency is well-known for providing an upscale experience for customers in need of quality hospitality services such as short-term rental options and a platform where people can book travel experiences all year.
It is branded to be a unique, stylish, and authentic travel and hospitality company, with franchises all over Africa. They are known for creating a platform for their clients to indulge their fantasies and live their dreams with our sumptuous travel offers.
EyesInDubai has hosted renowned personalities from other parts of Africa, Europe, Asia, and America. From Ghana, the agency has hosted Bola Ray, Sarkodie, Sandra Ankobea, DWP Academy dancers, Asantewaa, Dr. Cryme, celebrity dentists, and other great families and corporate organizations from all over the world who want to experience Dubai.
source:Anchorghana