Rotary Club of Accra Dzorwulu hands over newly renovated library to Dzorwulu Primary A&B School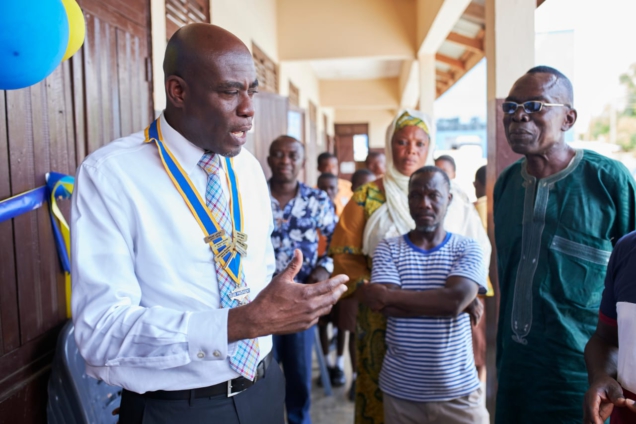 The Rotary Club of Accra Dzorwulu handed over a newly renovated library to the Dzorwulu Primary A&B School in a short commissioning ceremony on March 8, 2023.
The project was carried out in fulfilment of the club's 2022/23 Rotary year projects.
The club believes that upgrading the facilities at the library will enhance reading and literacy among the pupils of the school.
The project, which cost GH¢25,000 included the purchase of furniture, painting, installation of ceiling fans and lighting systems, as well as stocking of books.
The club adopted the school ten years ago since its charter and has been providing annual benefits to the school through its sustainable project goals.
The President of the club, Kwame Odoi-Agyarko, at the brief ceremony stated, "The Rotary Club of Accra Dzorwulu aims to gradually transform the school into a state where basic amenities and educational tools will be readily available and not considered a luxury."
"We have been working on this mission for some time now, having previously built a classroom block for the nursery/kindergarten class, a canteen and recently conducting a tree planting exercise in the school courtyard", he added.
Mr. Odoi-Agyarko further indicated that the club would continue to work closely with the school authorities to identify the immediate pain points and work towards addressing them to improve the general well-being of the school, its authorities, and ultimately the pupils.
Source: Myjoyonline