Ashaiman: Mahama calls for compensation for family of slain soldier, victims of military brutality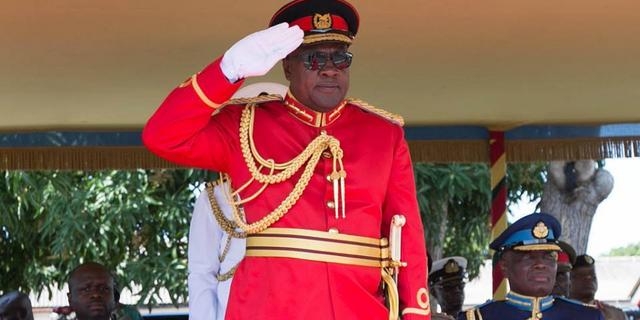 Former President John Dramani Mahama is calling for compensation for the family of the slain soldier in Ashaiman, and all innocent victims brutalised in the area by personnel of the Ghana Armed Forces following the murder of the soldier.
While commiserating with the family and officers of GAF over the death of the soldier, Mr Mahama prayed for peace and harmony in the country.
He called on the government and state institutions to immediately step in to address the potentially inflammatory development between Ashaiman and the Ghana Armed Forces.
Mr Mahama's counsel follows a sanctioned military operation in Ashaiman with armored vehicles and a chopper on Tuesday, 7 March 2023, where civilians were brutalized and 182 of them rounded up and handed over to the Military Police.
Some residents out of fear remained indoors all day in what appeared to be an unsanctioned curfew imposed on the town.
The GAF having admitted in a statement that the operation was sanctioned by the Military High Command, however, said it was not to avenge the killing of the soldier, Trooper Imoro Sherrif, but rather, to fish out the perpetrators of the crime.
The GAF stressed that the swoop was not targeted at innocent civilians but was an intelligence-led swoop conducted on suspected hideouts of criminals and crime-prone areas in the general area.
Mr Mahama reacting to the event further said he was deeply saddened by the death of the soldier, at such a young age.
He said as a former Commander in Chief, he appreciates how such unexpected deaths affect the GAF, however, he encouraged them to exercise restraint and "allow due process to investigate, apprehend, prosecute and punish the perpetrator(s) of the dastardly act."
He noted that there are obviously many people who live and work in Ashaiman who are innocent of this heinous crime and, therefore, the military must refrain from meting out extra-judicial justice to them.