Mahama's reasons for boycotting 6th March parade unfathomable – NPP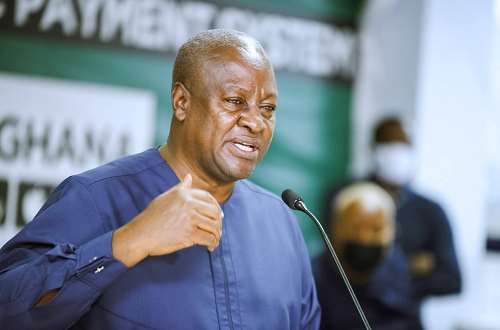 The New Patriotic Party (NPP) says former President John Dramani Mahama is just making excuses for his absence at Monday's Independence Day Celebrations and previous ones.
Ghana celebrated its 66th Independence Anniversary in Adaklu in the Volta Region on March 6, 2023.
The former President accused the NPP of turning the celebrations into a jamboree and also accused the party of busing its supporters to the venue for the celebration.
He added that he had been ridiculed by supporters of the NPP as he was seated in an obscure place on some occasions, hence his decision to boycott such events since 2018.
Reacting to the former President's comment, the Director of Communications for the NPP, Richard Ahiagbah said the reasons given by John Mahama are unfathomable.
"The former President is justifying all excuses to explain why he didn't show up at the celebration of the Independence Day in the Volta Region and the previous ones he failed to attend. It's most unfortunate because he's only interested in going to the Volta region for votes. Just recently, you went there to launch your campaign. The people of Volta Region haven't had the opportunity to host Independence Day before. He just left there a few days ago, if nothing at all, for the people of Volta Region whose chiefs and elders were assembled to celebrate, he could have showed up," Mr. Ahiagbah.
Source: Citi Newsroom