55 KNUST lecturers, student researchers benefit from hands-on workshop to translate research into businesses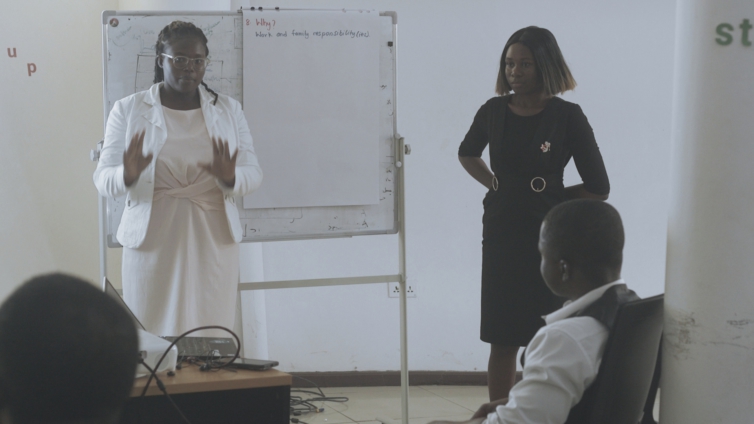 Scaling up innovative research that addresses Africa's challenges has become crucial in the 21st century, however, most research works with commercial potential on the continent remain on the shelves of universities.
The Kwame Nkrumah University of Science and Technology organised a workshop to valorise research results as part of activities towards fulfilling its mandate as an entrepreneurial university.
The training, funded by the Building Stronger Universities III (BSUIII) of the Danish Ministry of Foreign Affairs, was a partnership with the Kumasi Business Incubator (KBI).
Fifty-Five lecturers and student researchers benefitted from the hands-on workshop.
The participants were taken through Research Commercialisation, Market Push vrs Technology Pull, Design Thinking and Idea Pitching to investors.
Project lead, Prof. William Oduro, in his welcome address, urged the participants to translate their research results into products, stating that it is the surest way for Ghana to attain accelerated development.
The director of the Kumasi Business Incubator, Mr Samuel Akomea called for interdisciplinary collaboration to ensure efficiency in business start-ups.
"I don't see why a food science person who has developed a food product cannot team up with a business student to handle the marketing aspect. The essence of it is to get diverse views from different backgrounds who'll handle different roles," he said.
He again urged the innovators to find creative ways to secure funds for their projects. He believes communication is key.
"All depends on how you've communicated your previous research outcomes. If you don't communicate and they don't know you can deliver, you'll have a lot to justify," he noted.
The participants were excited about the knowledge obtained and indicated that the training was worth every minute of the time spent:
"It actually gives us the roadmap to convert our research into products," Dr. Emmanuel Ntim of the Department of Physiology, KNUST School of Medicine and Dentistry said.
"I've learnt a lot from coming here. As scientists, we've never paid attention to how we can convert our research into a business idea. I believe that with what we've gained, I'm now empowered to utilise what we've learnt here," said Dr Abigail Diji from the Department of Nursing. The coordinator for the event was Dr Abena Boakye of the Department of Food Science and Technology, and gracing the training was the BSU Anchor for KNUST, Prof R. C. Abaidoo.
Source: Myjoyonline