Mireku Duker Engages NPP Regional, Constituency Communicators
As part of the measures to motivate and energize the communication machinery of the party ahead of the 2024 elections, Member of Parliament (MP) for Tarkwa-Nsuaem has had a fruitful engagement with New Patriotic Party (NPP) Constituency and Regional Communication Officers in the Western Region.
The meeting, which was held at Tarkwa on Monday, December 26, 2022, to encourage the communicators has been applauded by many, including the participants.
Addressing the team, Mr. George Mireku Duker stressed that the purpose of the engagement is to commend and motivate the officers for their activities over the year, and strategize towards a more effective communication drive to among others, aid the propagation of government's policies ahead of the election 2024.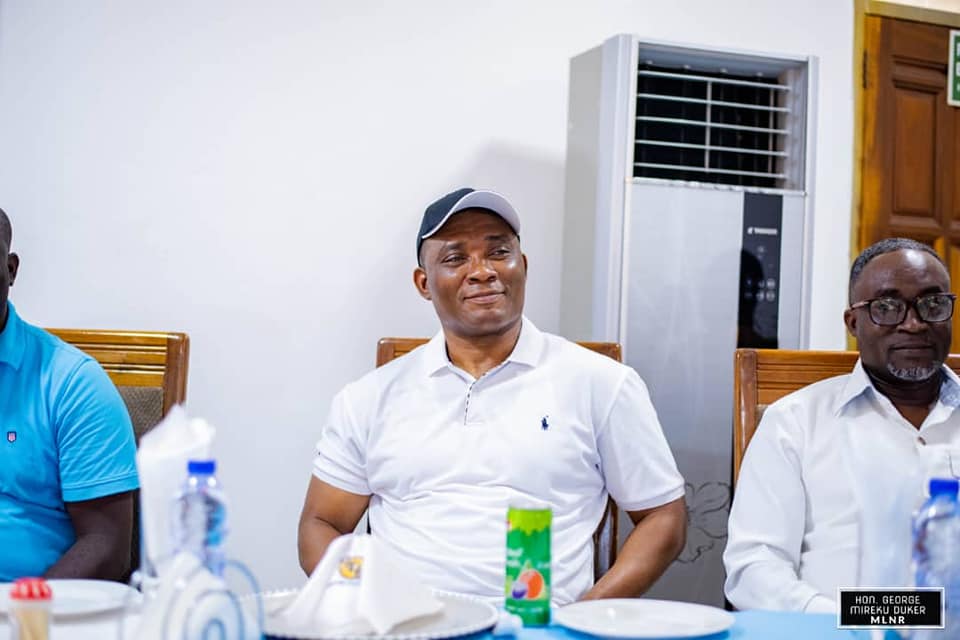 The MP, who is also the Deputy Minister for Lands and Natural Resources in-charge of Mining assured the team of the necessary support in ensuring that, their contribution matters in delivering Western Region for the NPP in 2024.
He was accompanied at the meeting by some Regional executives led by the Chairman, Mr Francis Ndede Siah, the Municipal Chief Executive of Tarkwa-Nsuaem, Benjamin Kessie including constituency party executives and others.
Source: Anchorghana.com