Bankers Association, Securities Industry Go Silent
The deafening silence byindustry players in the banking and securities sector has left more investors and vulnerable public sitting on tenterhooks, following the latest domestic debt exchange programme announced by government, aimed at stabilizing the Ghanaian economy.
Concerns have been raised overhow industry players, like the Ghana Association of Bankers (GAB),Ghana Securities Industry Association, and Ghana Insurance Association, have been quiet all this while, withoutany attempt or statement toaddress anxious investors who have been demanding further clarifications on the raging financial crisis.
Many believe thatthese groups should have been at the forefront and be speaking to the issues, in times like this, or even come up with alternative solutions to help government deal with the problems.
The GAB, with itschief executive officer (CEO), John Awuah, despite priding itself in being the mouthpiece and advocacy lead for the universal banking sector, has been mute since the measure was announced by the Finance Minister a few days ago.
Interestingly, the failure by the aforementioned associations has left the topical issues in the hands of others, like the Trade Union Congress (TUC), the Ghana Medical Association (GMA), as well as Chamber of Corporate Trustees of Ghana, who have since rejected the offer by government.
Their loud silence has left many wondering what the Association's core mandate is, if it cannot make a case of its members and by extension clients whose investments are going to be affected negatively by the announcement.
It is, however, unclear what really the stands of the Ghana Association of Bankers, the Securities industry, the Ghana InsuranceAssociation and others are on the matter.
Interestingly, on its website, the GAB says it is "currently representing the interests of 25 member institutions (including the ARB APEX Bank, which represents all Rural Banks). It is a not-for-profit organisation that was formed to protect the interest and aspirations of its members and to provide a platform for bank-to-bank networking among members."
The government, as part of itsprogramme with the International Monetary Fund (IMF) to secure some US$3billion to support the distressed economy, is exchanging sold bonds for new ones with interest plan deemed to be more realistic.
Mr. Ken Ofori-Atta, on Sunday November 5, 2022, announced the reduction in interest payments for these domestic bondholders to zero percent in 2023 and pegged 2024 interest payments at 5 percent.
The minister said there will be no haircut on the principal of bonds, adding that individuals with government bonds will have their full investments upon maturity.
He assured the government will also ensure that people's investments are safe.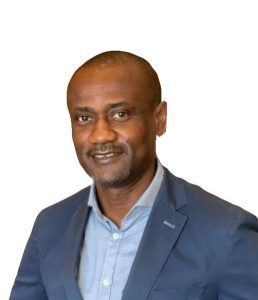 He further announced that interest payments for domestic bondholders for 2024, will be pegged at only 5 percent, adding that, from 2025, the rate increases to 10 percent.
"Under the domestic bonds exchange programme, domestic bondholders will be asked to exchange their instruments for new ones. Existing domestic bonds, as of 1st December, 2022, will be exchanged for a set of four new bonds maturing in 2027, 2029, 2032 and 2037.
"The annual coupon on all these bonds will be set at zero percent in 2023, 5 percent in 2024 and 10 percent from 2025 until maturity… In line with this, treasury bills are completely exempted, and all holders will be paid the full value of their investments on maturity. There will be no haircuts on the principal of bonds, and individual holders of bonds will also not be affected."
Mr. Ofori-Atta said the objective is "to invite holders of domestic debt to voluntarily exchange approximately ¢137billion of the domestic notes and bonds of the Republic, including E.S.L.A. and Daakye bonds, for a package of New Bonds to be issued by the Republic."
"Bondholders, like pension funds, banks and insurance firms will have to exchange their bonds for one that will earn zero interest next year. The maturity dates have also been extended with the first bonds only maturing in 2027," he explained.
In a follow-up interview on Monday with JoyNews' PM Express, a Deputy Finance Minister, Dr. John Kumah, advised bondholders to comply with the government's debt exchange programme.
Dr. Kumah stated that institutional bondholders who reject the programme will have themselves to blame.
"..Then you don't get the carrots, the benefits, the buffers that have been provided then you are on your own. It means that you are open to default in terms of if the market is unable to redeem," he told JoyNews.
According to him, interested bondholders have a 10-day period, starting from Monday, December 5, 2022, to sign on to the programme.
However, the measures to stabilize the worrying debt stock and interest payments have been rejected outright by various stakeholders and institutions, including the aforementioned ones.
While the Minority in Parliament has served notice it will not be part of the move by government, the Chamber of Corporate Trustees of Ghana and also the TUC are accusing government of not consulting them.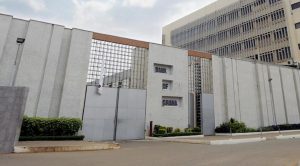 In a statement, sighted by The Anchor, the Executive Secretary of the Chamber, Thomas Kwesi Esso, said, "The Ministry of Finance put out a statement that they have engaged bondholders, we want to make it clear that we were not engaged in any debt exchange programme, and I am saying that on record."
He continued, "In 2023, we were going to receive zero percent interest on all bonds, and then in 2024, we are going to increase only 5 percent on all the bonds, and then in 2025, we are going to receive 10 percent and that is critical because our operations rely on liquidity and also the maturity of coupon payments.
Earlier, the Chamber rejected the offer, saying "it is injurious to the interest of contributors to pension schemes."
Already, aside from groups kicking against the offer, individuals have begun speaking out on how they have lost so much in this short period per the arrangement.
Founding President of IMANI Centre for Policy and Education, Franklin Cudjoe, in a social media post yesterday, disclosed that he has suffered a "haircut" of over ¢100,000 on his investment with EDC.
Interestingly, Mr. Cudjoe said the loss is due to the Marked to Market value, currently being implemented.
"I have been given a haircut of a little over 100,000 cedis in my EDC investment made over the years based on Marked to Market value.
"My fund manager adds a note, rather painfully, that investors that choose to remain in the fund until Ghana's macroeconomic health and bond prices improve are not likely to realize these losses," he said in a Facebook post.
Mr. Cudjoe, in the same post, added it will take not less than eight years for the current "economic mess" to be rectified.
He said this will mean that the current government and succeeding ones would have to focus on solving problems rather than achieving political points.
"Folks, based on IMANI's analysis of government handling of finances from 2010 to 2022, leading to the publication of IMANI's  Fiscal Recklessness Index,  this means waiting for at least 8 years for governments not to be so reckless in pretending to manage the economy.
"And this will be hoping against hope.  Until we fix our broken political system that rewards cheap sloganeering with limitless tax and borrowed funds to be splurged at will, we are going nowhere." he added.
Source: Anchorghana