UK Schools Are Home To Ghanaians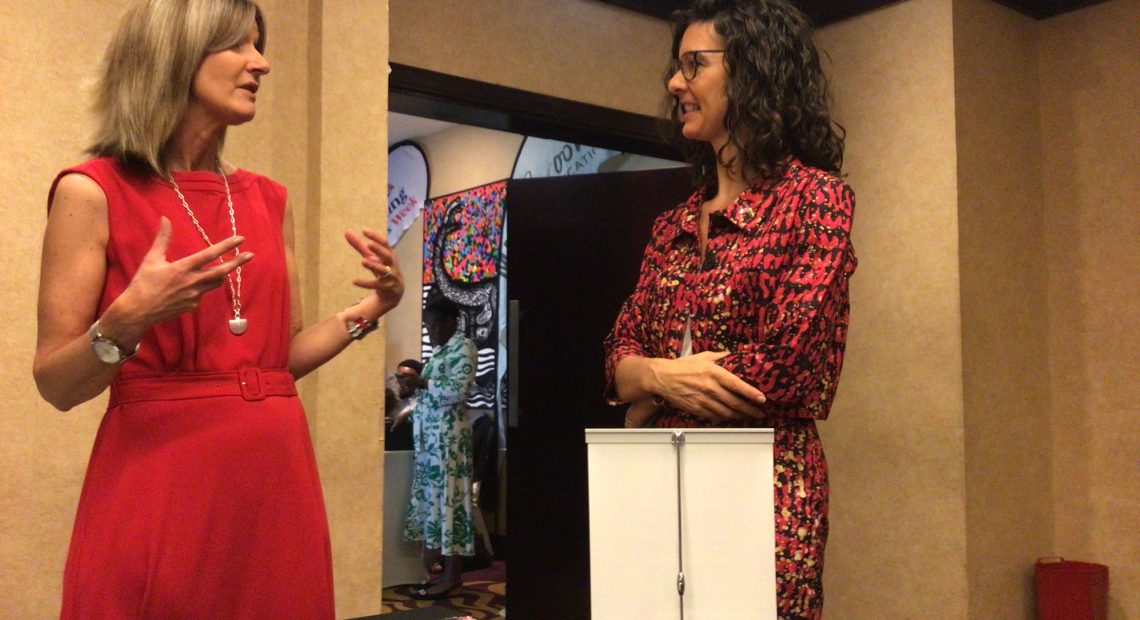 The United Kingdom (UK) High Commissioner to Ghana, Harriet Thompson, has said her country's schools, especially the boarding institutions, have become home to many Ghanaians.
She said the European nation is a "familiar environment" for Ghanaian children, as many go there to study and later work and live there.
According to Ms Thompson, the UK offers world class education for many across the world, with Ghanaian students being no exception.
"There are a lot of Ghanaians who have been to the boarding schools in the UK.
"For many Ghanaians, the UK is their second home. They live, they work, they study, they have their family there and so these schools can be a home away from home for their children; [it's] a familiar environment," she said.
Speaking at the much-anticipated UK Boarding Schools Fair last Wednesday, October 5, at the Kempinski Gold Coast Hotel in Accra, the diplomat said the annual fair comes in handy as Ghanaians see education as a top agenda and a serious "priority."
She said, the decision to have UK boarding schools come exhibit the opportunities available for Ghanaian parents, with the intention to enroll their children in schools abroad, is a laudable initiative.
The High Commissioner, who took time to interact with heads of all the 10 schools, asked Ghanaian parents to throng the venue and make a great opportunity out of the fair.
"Great to see so many of British boarding schools represented here, some of the really top-class schools from the UK. They are here because the UK offers world class education and I know from being here how important education is to Ghanaian families.
"They know how important that is for the future of their children and the opportunity to come here to meet not just one school from the UK but with a number of them to really explore the opportunities and what will be best for their child, is really super opportunity," she added.
Ms Thompson said that, these UK boarding schools, having embarked on the all-important trips for over a decade in West Africa and five years in Ghana, in particular, have established long-standing relationships with schools and other institutions in the country.
She encouraged parents who were unable to participate in this year's event to look out for the next edition.
On visa, Ms Thompson said, "The visa approval rate for student visas is extremely high. It's over 90 percent, so almost everybody who applies for a student visa gets that visa granted do apply in good time however."
Education consultant, Mark Brooks, who led the 16-member team, made up of principals and registrars, said the team was excited to be in Ghana.
He said the team was in the country, especially because Ghana and Britain have a lot in common in terms of education, as they see it as the number one priority for their children.
The idea, he maintained, is to offer great education to Ghanaian children, who will in future return to their motherland to offer the best to their country.
Mr. Brooks said that, in the past, parents who took these great opportunities have had their children becoming "fantastic ambassadors" for their county.
He said great offers await them, adding that these students later, after high school, are able to enter fantastic universities which offer scholarships.
He cited the example of the sitting President, Nana Akufo-Addo, who is known to have schooled in the UK.
"A wonderful example is the current President; he actually attended one of the schools represented here at the exhibition today. So, we are really very excited that Ghanaianscome to British boarding schools, they go on to the universities, they come back to Ghana to make the difference and they keep in touch with their schools," he said.
According to him, there are a lot of similarities between the countries, disclosing students from West Africa bring so much to the table.
These students are hardworking and very talented in extra-curriculum activities, including drumming, dancing and some even become head boys and girls, he said, adding that, at work, they exhibit great ethics.
The team, which spent some days in the country, visited some schools, trained teachers and featured on media platforms to engage the public.
Some of the parents, who thronged the venue to learn, at first hand, the opportunities available, expressed excitement about the fair.
One of such who spoke to The Anchor said he has gathered enough information and will act on it. The schools comprise all girls, all boys and mixed between the ages of threeand 18 years.
"We are looking at having the best at reasonable cost, of course, so I believe that there are a lot of opportunities when you speak to the representatives, they will tell you what they have to offer, so I will compare with the standards that we have here -the Adisadels and the Mfantsipims- and all that that we have the best education for our kids,"Anastas Adison said.
The 10 schools are Mount Kelly Boarding and Day School Boys and Girls, LVS Ascot, ACS International School, Bromsgrove School, Cardiff Sixth Form College, EF Academy International Boarding School, Earlscliffe Sixth Form, Harrogate Ladies College, Westonbirt School andCulford School.
The team later moved to Nigeria.
Source: Anchorghana