GFA – MARA sponsorship is an illegality – Osei Palmer
A former Black Stars management committee chairman, Wilfred Kwaku Osei, affectionately called Palmer has accused the Kurt Okraku administration of engaging in illegal deals at the FA, citing the Mara sponsorship for the senior national team as an example.
According to him, the football governing body's decision to sign an agreement with a cryptocurrency company, Mara, to sponsor the senior national team ahead of the World Cup in Qatar is a testament of their illegalities.
"Mara Metarvese sponsorship?" he quizzed in a Joy Sports conversation.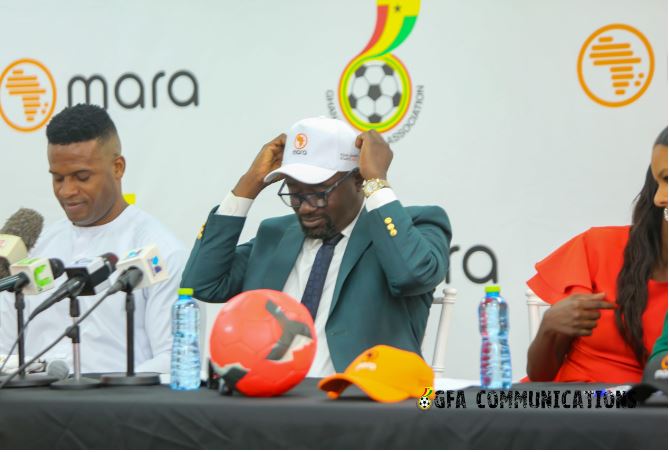 "You go and sign an illegality and you say you have signed a sponsorship; it is an illegality. SEC has pronounced, Bank of Ghana's position on cryptocurrency is clear, why would you do that? That every sponsorship that is coming to the FA, there is a question mark on it.
"The laws of Ghana are clear on certain things, so why would engage in such?"
He added that, there are several deals signed by Mr Okraku and his team which shows that, they are not forthright with their members and that's a sign of a bad leader.
"The same happened to the Macron deal, then it metamorphosed into Tempo. Some of us knew for a fact that we were buying our own balls, the FA was using our money to buy balls for us yet, they said Macron was giving us balls, how is it possible?
"Before you sign a deal, proper due diligence is required. The quality of a leader is dependent on his decision, and those surrounding him. You are managing people so if you have bad people following you, the kind of decision or information that you give will show.
"The quality around Kurt is low otherwise why will you go and be dealing with cryptocurrency and say that I have brought sponsorship?" he quizzed.