Labianca case: Appointing Council of State member to GPHA board smacks of elite capture – Former CDD-Ghana boss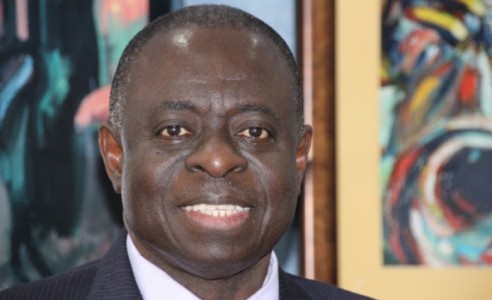 Former Executive Director of governance think tank, Ghana Center for Democratic Development (CDD-Ghana), Prof Emmanuel Gyimah Boadi is questioning President Akufo-Addo's appointment of a Council of State member onto the Ghana Ports of Harbor Authority board.
Eunice Jacqueline Buah Asomah-Hinneh is currently embroiled in a dispute with the Special Prosecutor over questionable dealings between her company and the Customs Division of the Ghana Revenue Authority (GRA).
She was a member of the GPHA Board until 2021, a period during which the said irregularities were perpetrated.
The Special Prosecutor accused her of influence-peddling in an investigative report into her dealings.
Prof Boadi said the development brings into question the Presidency's approach to ethical issues.
"It leads me to two very basic conclusions. It speaks specifically to the entrenchment of incumbent leaders and political elite capture of the Ghanaian state, and it also speaks of the alarming decline in governance standards in our fourth republic," he explained.
His statement follows the OSP's recovery of an amount of ¢1.074 million from the company owned by a member of the Council of State.
The report signed by the Special Prosecutor, Kissi Agyebeng, alleged that the influence-peddling by Ms Asomah-Hinneh led to a reduction in the tax liabilities for her frozen foods company, Labianca Company Limited.
A Deputy Commissioner of Customs in charge of Operations, Joseph Adu Kyei was also cited by the OSP for issuing what it described as an unlawful customs advance ruling.
This, according to the report, reduced the benchmark values of the goods imported by Labianca Limited translating to reduced tax obligations of the company to the state.
Source: Myjoyonline.com