EDITORIAL Ex-gratia Blues: Confusing Tales of Two Returned Cash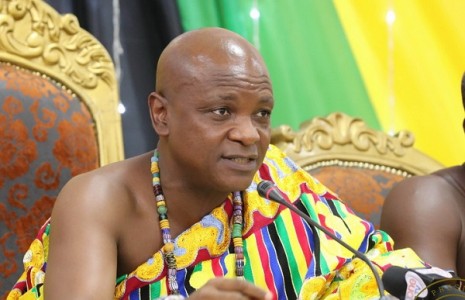 Ghana last week descended into yet another confusion of whether a true patriot should be the one who returns unwanted wantonly-gifted cash, to the people's chest, or the one gluttonously-grabbing the recklessly-dissipated state cash cast on silver-platter and devoured carnivorously into over-fed thundering stomach amidst snarls and barks like in the wild hounds' hunt on a black Africa nation's typical democracy's national treasury; a wrath on national kitty that see observers worried.
The Anchor must first and foremost acknowledge and express its appreciation for the huge service being rendered the good people of Ghana by our illustrious members of the Council of State since its inception on the birthing of Ghana's 4th republican constitution vis-à-vis the current democratic dispensation.
We appreciate, also, that on the Council of State are always very well-accomplished, honestly tried and tested and distinguished senior citizens who might not need any other fatigue through hustling and bustling to feed their homes, let alone themselves. They form the Council of selfless retired patriots and are perceive as role-models.
The paper, however, regrets how the return of Togbe Afede XVI's Ex-gratia paycheck of GH¢365,000 was handled at the court of public opinion, especially, within political space. It didn't speak well of the Council, first and foremost, and go to extent to indict the government of the day too, as being insensitive to the citizens' plight.
Togbe Afede, the paper can stress, has shown true leadership. The decision of the Paramount Chief of honorably returning the huge amount, was because it did not feel right to enjoy such an amount for a position, he considered a part-time job.
But that decision has generated reactions, with some questioning the rationale behind it and the appropriateness of paying ex-gratia to article 71 office holders.
The Anchor also believe like other debaters that though the payment of the ex-gratia to Council of State members was a constitutional requirement, Togbe Afede's decision to return his to the State was worthy of emulation.
The paper was more at a loss because only last month, it joined others including no less a personality than the Vice President of the Republic, Alhaji Dr. Mahamudu Bawumia, who himself doled out an amount of GHc20,000.00 to celebrate a Taxi Driver who honestly returned a trader's GHc8,400 to him. A 'rare' spectacle the whole nation rose to.
The difference here The Anchor can deduce, maybe because the attacking system makes Togbe a villain because he dared bring to daylight what is for the darkness.
source:anchorghana