Friends will show you; My mom and son are the only friends I have – Akuapem Poloo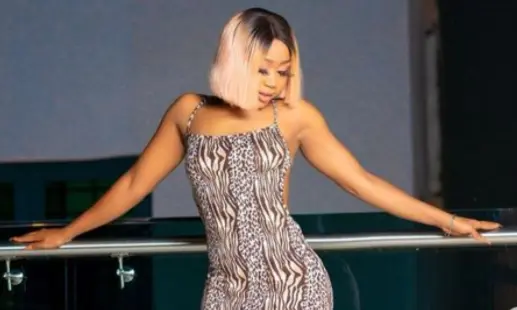 The tales of Akuapem Polo continue as she detailed how her friend teamed up with her former manager to blackmail and circulate her nude photos.
According to Akuapem Poloo, she's had a lot of betrayals from people in her close circle, making her sceptical about the 'friendship' concept.
"Now my circle is very small. My time in jail has changed my life. I learned a lot of things in jail, so it has changed some things in my life. Now I don't want to get into trouble. So, my only friends are my mother and son. For now, the people I have is my mum and my son," Akuapem Poloo told ZionFelix.
Akuapem Poloo also disclosed that the brains behind her leaked naked video were her friend and her former manager working together. She revealed that these truths came out after her friend confessed.
"After we separated, a lot of things happened. He hired and paid my friend to take my naked video for him, and they used it to blackmail me. They also circulated it. But by God's grace, I have overcome these things. That is why I said now maturity has made me learn a lot, and it's not allowing me to pack a lot of people around me.
"If someone wants to draw me close, I remember what some friends have done to me. I am an only child, so I adopt my friends as my siblings. But if I open up my secrets and private life and you use that as an opportunity or advantage to go against me," Akuapem Poloo tearfully concluded.
source: Grace Somuah-Annan|3news.com|Ghana