Has Ghana Done Enough to Honour Nkumah?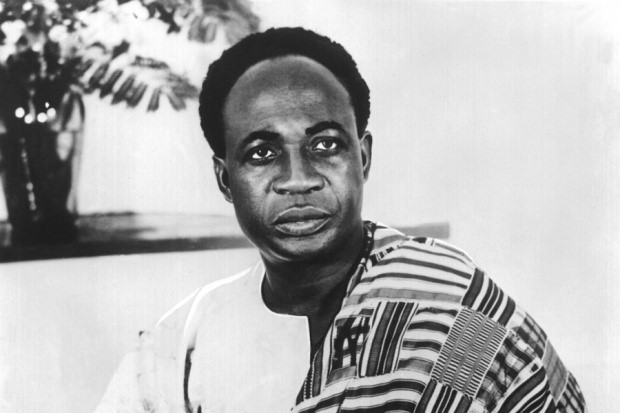 Osagyefo Dr. Kwame Nkrumah's birth-date seems to remain a mystery. When some believe the Osagyefo was born on September (21), 1909, at Nkroful, in the Gold Coast, others counterargue he was born on September 18.
But, yes; Dr. Kwame Nkrumah could only be called 'Kwame' if born on September 18, 1909 or be called 'Kwabena' of September 21 that year. Yet the enigmatic African leader whose boisterous home politicking and fetishism to pan-Africanism to the core, led to his country's independence on March 6, 1957, with him as non-arguably founding father of modern Ghana and first president of the first independent state under the Sahara and, a beacon of hope for the entire African continent's liberation struggle still remains etched in the heart and mind of true patriots of Africa, home and abroad.
Nkrumah's death-date on April 27, 1972 at aged 62 in Bucharest, Romania was known very well to have fallen yesterday at 50, unlike his mysterious birth-date that continues to vividly elude the coterie of even continent's most boastful intellectuals with larger-than-life-sized academic credentials that threaten to put the fear of ink and paper into the small-minds like yours truly's. Maybe, we take much interest in the dead than the living, with the polished attribute in tributes.
The Anchor, today, however, gives kudos to the womb of Mama Nyaniba, albeit posthumously, for being blessed with undying soul whose footprint in the sand of time remains indelibly engraving, as it's unmatched by those before him, his contemporaries and, indeed, would take working-over-oneself to match by generations yet unborn.
The paper, is aware that Nkrumah's ruling of Ghana hadn't enjoyed smooth passage until the combined forces of reactionary overthrew him in absentia on that doom's day in 1966. He wasn't a lazy politician, though. And corruption seemed far from him and allergic to his immune system. At least, none was able to point accusing figure at Nkrumah's stolen bank account, nor coveted 'stolen' mansion elsewhere.
Even the system as prevailing then rejected his corpse as it did his earlier request to be permitted to die at home in his beloved Ghana.
Well, The Anchor agrees that 'no one asks what his/her country can do for him, but what one can do for his country'. It is also true that the patriot was he that goes ahead to plant a tree 'knowing he may not be alive to enjoy its shade'.
But we still acknowledge the goodness in recognizing the illustrious service of compatriots and honouring same. Only this will spur on posterity, not only to judge us kindly, but to compete and build on, to excel on what is bequeathed them.
The Anchor is not leaving out the Nkrumah's compatriots and contemporaries as in the "big Six" of Eben Ako-Adjei, Eddie Akufo-Addo, Joe Boakye Danquah, Obetsebi-Lamptey and, Willie Ofori Atta. We give these all illustrious sons of the land the honour they deserve. Some of them may have break the political eggs as 'histories' recount, though, when preparing the omelet. And we extract lessons and experience from all this. We give honour where the honour is due.
But the question The Anchor is pondering over is whether Ghana has done enough to honour Osagyefo Dr. Kwame Nkrumah. Our Nkrumah seems to have been betrayed by even those who ought to know better, as he'd been made more a foreign hero than Ghana's even within the country's borders; other word, a Ghanaian leader and African hero.
One thing this paper also thinks should be revisited is collecting all our countable heroes only in 'one basket'. For instance, observers to Ghanaian cedi notes from smallest to the biggest denominations, would know no other heroes after the 'big six' as only their faces dominated all the legal tenders and leaves no other space for the aspiring heroes; likewise, statues around town.
Well; we give the Osagyefo Kwame Nkrumah "show boy" of yesteryear, a solemn 50th Remembrance Day amidst the thought-provoking inscriptions found at our cemetery entrances nowadays that welcome mourners, thus; "We were once like you…..".